11/1/06 - London, England, Roundhouse
Setlist (incomplete):
InstrumentalThe GreatestLiving ProofLived In BarsCould WeWillieThe MoonWhere Is My LoveI Don't Blame YouWild Is The WindHouse Of The Rising SunLove And CommunicationCross Bones Style - Nude As The NewsSatisfactionThe Tracks Of My TearsPaths Of VictoryWerewolfJohn, JohnBlues Licks
This is the 63rd performance of the year. This is the start of a 7 date tour through Europe. The previous trips were only a total of 3 concerts and 1 TV performance. This time around is also short, just 6 concerts and 1 TV performance in 1 week. This is the debut concert of Chan's newly acquired ''Chestnut Custom Guitar'', which she will use in place of her long-time main guitar, her Danelectro U1, which was broken by a stagehand on 10/28/06. I've not heard of any audience recording of this concert, but hopefully one is out there.  ''Paths Of Victory'' and ''Werewolf'' make rare appearances here.
About 35 minutes of video has been edited together from clips posted on the internet (see the end of this post). 
---------------------------------------------
Chan at the Roundhouse
http://a4.ec-images.myspacecdn.com/images01/128/2965b03537cc850037bb2f93ff3765d6/l.jpg
Review - http://www.chimpomatic.com/reviews/345/cat-power-the-roundhouse-london/#.YWh2rxrMKM8
I arrived with mixed feelings about tonight; I had been a moderate fan of Cat Power before being rather taken by her latest album, The Greatest. I had heard the rumors that live, she blows very hot and cold; sometimes enlightened, sometimes frustratingly shambolic.
Then to confuse matters further, the 11-piece band take the stage and launch into a Charlie Parker-style jam. Although compelling, it is completely unexpected and proves to be something of a curve ball from what follows. Much chin stroking ensues.
Cat Power aka Chan Marshall then sheepishly ambles on stage - clutching a mug of tea, looking not unlike a cleaning lady who has taken a wrong turn. Then things begin to make sense, both the music and the preconceptions that I had had, as the band launch into Living Proof. Immediately striking, her voice proves to have other-worldly qualities and absolutely stunning and yes, Marshall herself is restless and quirky but endearingly so. However the strong and tight ensemble of musicians prove to be a muscular, well drilled, accomplished and much needed foil for her.
Later, the band leave the stage and she sings alone, accompanying herself on piano, then guitar. There is a plaintive I Don't Blame You and she turns The Animal's-owned House of the Rising Sun into a mournful strum. In this intimate setting she truly excels herself. The band then return for a rousing finale, including a reinterpretation of Satisfaction as a soulful blues stomp, to great effect. Thrilling stuff.
So, she is great after all.
------------------------------------------------
Review - https://www.musicomh.com/reviews/live/cat-power-roundhouse-london
If you're stumped for that Christmas gift for that second or third cousin you never see, but are somehow obliged to proffer Yuletide felicitations to, you could do worse than Cat Power's The Greatest album. Or that is what mucho respected label Matador would prefer you believe.
Which, logic dictates, is the reason that Cat Power and the Memphis Rhythm Band are back in the dirty old town of London so soon after their Barbican show earlier this year, as said record has been re-released / repackaged just in time for all the Jesus-inspired stuff.
Of course it would be churlish to say that Chan Marshall isn't welcome. Having not long confessed on US TV to her battle with the ever-demonic drink, this is a rejuvenated Cat Power who gives every impression of enjoying her music for the very first time.
The principal tune in this regard is tonight's performance of The Moon. On record, the most basic of circular melodies serves to underline the song's simple motif of the transience of man to stark effect. Now Chan moves like it's prom night all over again to a backbeat that brings The Moon down from its fearful orbit of Heraclitus-style angst as though it was born to party like it was 2099.
When the band takes a break, Ms. Marshall sniffs out the chords on the piano that swiftly take the form of I Don't Blame You. Said to be written in memory of T-shirt salesman Kurt Cobain, Chan mentions the unlikely Nick Rhodes as an admirer of the tune. Then a woman known only as 'Courtney', found at the same showbiz party, gets a name check…
Though the lead-in track from 2002's You Are Free appears almost indistinguishable from the pristine studio version, the tongue-in-cheek celeb name dropping hints that Cat Power is beginning to inhabit a different country than the Indie homeland that's been only too happy to keep her close to its hearth side.
And given the knowing applause, all conspire to make I Don't Blame You something of a shoe-in for that eventual 'Best Of…'. Curious position for a song that speaks of the distrust of audience consensus…
Another Chan change are the moments of rank uncertainty. Or rather lack thereof. House Of The Rising Son, for the first time in this contributor's experience, is ran through without hesitancy.
Satisfaction reinstates all its gloriously frustrated chorus, and the band's strings run down the deathless riff with guitar-envy venom. Another conundrum wrapped up in a contradiction, for it seems that Cat Power really is getting satisfaction after all.
Whatever bedevilled Chan Marshall in the past looks to have been banished as surely as Lucifer to the world below. The only question remains is what happens next? Well so far, the news is that even in rapture, Cat still has the power to bewitch.
--------------------------------------------------------
Review - https://www.fredric.co.uk/giittv/index.php?c=Live&id=1211
After a series of cancelled tours, a well-publicised alcohol addiction, and a reputation for performative melt downs, it was with great euphoria twinged with a little trepidation that myself and my merry band trudged through Camden lock towards The Roundhouse to see the inimitable Chan Marshall.
After a fifteen minute jam from the band, the lady stage monikered Cat Power bounced out for a scintillating version of the haunting eponymous track of new album The Greatest, albeit with almost comic juxtaposition of her physical miming along to the songs and with a cockney introduction I'm not sure if the crowd find affectionate or irritating - it's that killer drop of the chord where her voice cascades over all the existing notes that takes a pause on the words "for the later parade" that does it for me and the crowd cheery and truculent in banter goes graveyard still as the bustling instruments cavort to the surface again in a soft jazzy serenade with a collective gasp, the song has stayed in my head note for note days since.
The set provided a very tidy account in the first half of the new material, including a sparkling rendition of "The Moon," a quiet and elegant interlude of "Where Is My Love," which Chan makes initially seem fatuous more than touching with her strange yet compelling frolicking and gestures like she was signifying nursery tots for "wheels on the bus"- but somehow it amounts as it rolls along unrelentingly for a more endearing escapade, the emotive panache encapsulated by this newfound physicality lights up the smiles around me faster than the flashes can go off, no more stumbling with an air of disheveled discomfort, the whole thing unfurls warm and welcoming as a spectacle, and she's hitting everything well. Chan converts me on the soulful delivery of "Willie" which cataclysms nicely beyond the song I remembered with scant fondness from the album, and we're treated to a
surprisingly ass-shaking "Could We". There's an infectious beat to everything, she's full of mischief and the dour husky tones of her gorgeously fragile vocal work does nothing to contradict an air of celebration to even the darkest affairs that lurk within the lyrical impetus.
I'm not an enormous fan of her lyrics but her poise, her dance, her stunning voice stand Obelisk tall in the ensemble, everything's very understated as she drapes a guitar a friend made her with a soft smile around her neck and the awkwardness vanishes after a flurry of mumbled words before starting to peer out more from the trademark fringe.
But it wouldn't be a Chan Marshall concert without the odd Oscar The Grouch gripe in the second half about acoustics [how the hell she manages to bounce the notes to us off the concrete in The Roundhouse I'll never know] and her own performance, the audience cheerily calling out "****ing hell Chan, it's perfect," though she's not cracking jokes at a voracious rate as she can, the audience laugh at a quip on her Fortnum & Mason's herbal tea [it's swirling steamy exhalations from her piano to give the romantic illusion her very voice is smouldering the air] which she's promoting to us because she's "between record contracts." There's something cozy now about her whole demeanour compared to two years ago, belying an enthralling sensuality that rears its heads with frequent struts and shimmies of the hips that her voice births, but that frail eggshell tone which is the best description I've ever heard for it, and that track record you never expect to see presented so voluptuously in every stage characteristic. She's having fun I'll warrant and so are we.
The Memphis Rhythm band seems to split opinion prior to the show, there's little refuting their astonishing jazz soul funk rock out escapades are tighter than Joan Rivers' facial muscles after Botox and a chunky ham sandwich, before Chan scampers into the picture, mingling an air of the rockier parts of CA Quintet with the more explosive moments of Funkadelic, but of course they sometimes demand a different temperament from that fabulous voice, and obfuscate it - evidenced by an interesting and enjoyable conclusion of a medley of songs with a quick-fire visceral Satisfaction [I Can't Get No], a far cry from the mellow molasses sensuality enriched cover version on The Covers Record.
However ultimately it only serves to display the gratuitously rock and roll aspects of her vocal range, and largely opinion seemed to sway in its favour amongst the onlookers as it's hushed discussed by bars and craning necks, the confidence and interplay and saucy askew glances to her band fed succour to the performance. A miracle the woman has gone so long in this industry without an agent, one wonders whether she has buckled to Matador's pressure on The Greatest with its more broad contemporary pop style and big
ensembles, but the upbeat tempo of the shows are more what I've come to associate with Afro jazz rock of a Nomo than Chan and the instrumental arrangements seem to be a welcome direction for a woman more accustomed to Pink Moon era Drake like simplicity- they give her a scintillating depth.
A few reviewers apparently cite her fondness for covers with confusion or derision, but Cat Power fans will know how nervous her own material makes her, and any fans of the original works in the audience can surely be in little doubt as to how interesting and evocative these unfurling alternative takes were. Wild Is The Wind on piano is heartbreaking and superior to Bowie and Simone accounts [I don't say that lightly, they're both incredible takes in my eyes, yet this one hits between them like the heavyweight she mimes in
the curtain raiser], her "that's what we call tongue in cheek" version of Hit The Road Jack with traditional inclusion of her own name in reference to her well addictions is spellbinding, almost bluesy, and the acapella version of The Tracks Of My Tears by Smokey Robinson and The Miracles featuring the whole band appropriately marks the breaking up of the party, followed by a Bob Dylan cover of Paths To Victory for the encore which is quite something to behold. However, it's perhaps Love And Communication and Cross Bones Style from the exceptional Moon Pix that renders further intake of breath necessary.
Even in the flawed venue of the Roundhouse, concrete doing its best to haemorrhage the majesty, her sound is ridiculously beautiful and quite unlike anything else, her voice sounds always a whisker away in fragility from disintegrating under its own weight like an Indiana Jones rope bridge, but there's never less than a note pitch perfect and it adds to a very well marshalled pathos, the antithesis of stumbling shabby charm that Chan used to personify, I cant find fault.
All in all, whatever the artist's own concerns, it's hypnotic and flawless work to the onlooker.
-------------------------------------------------------------------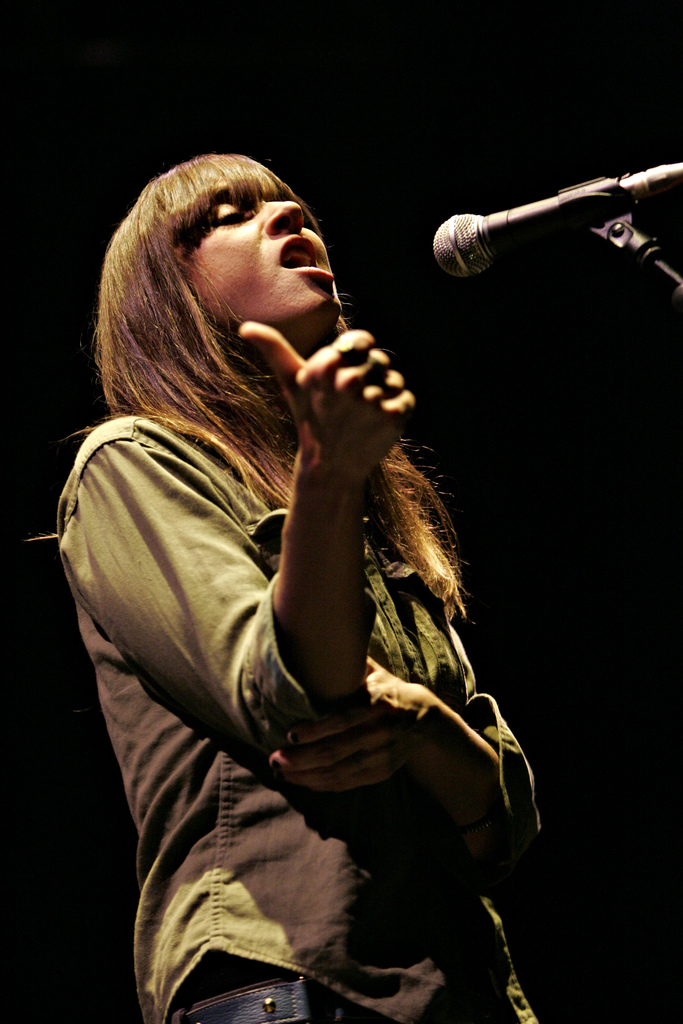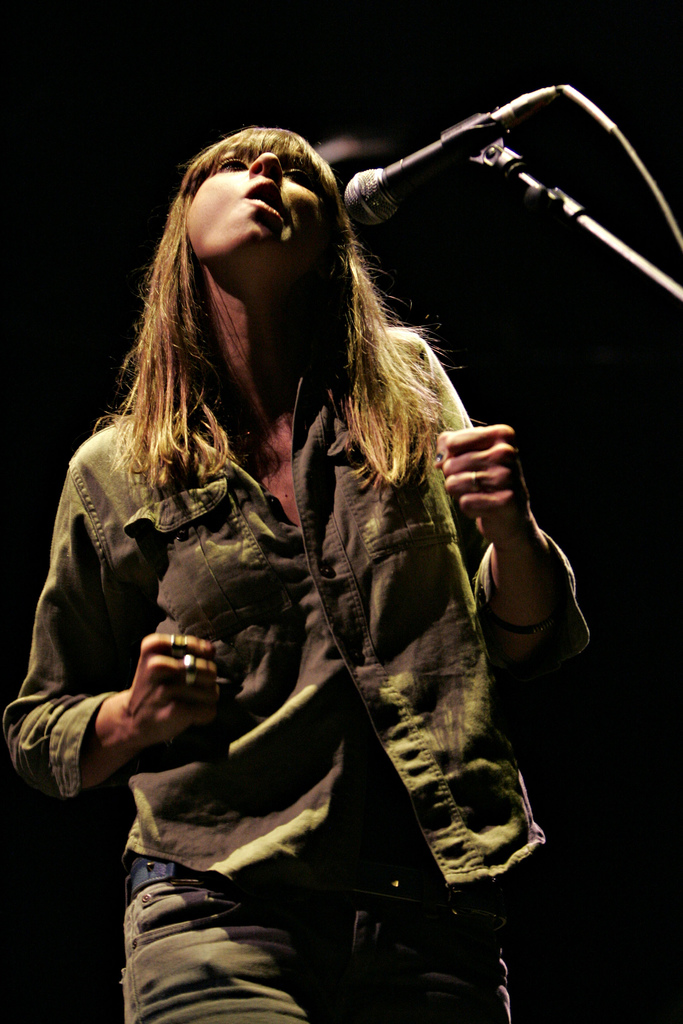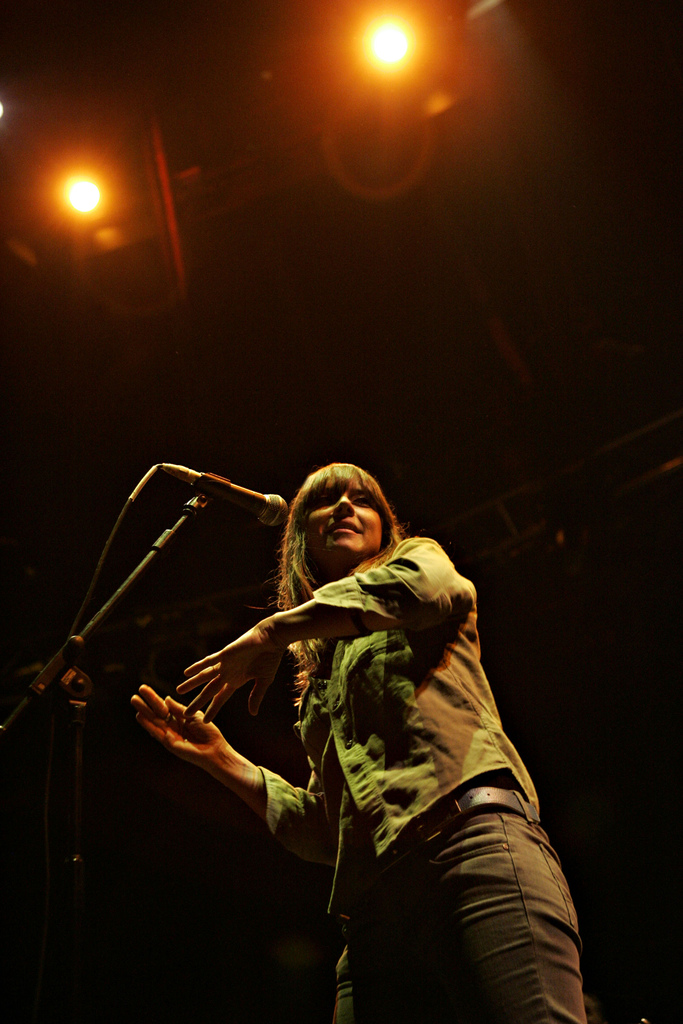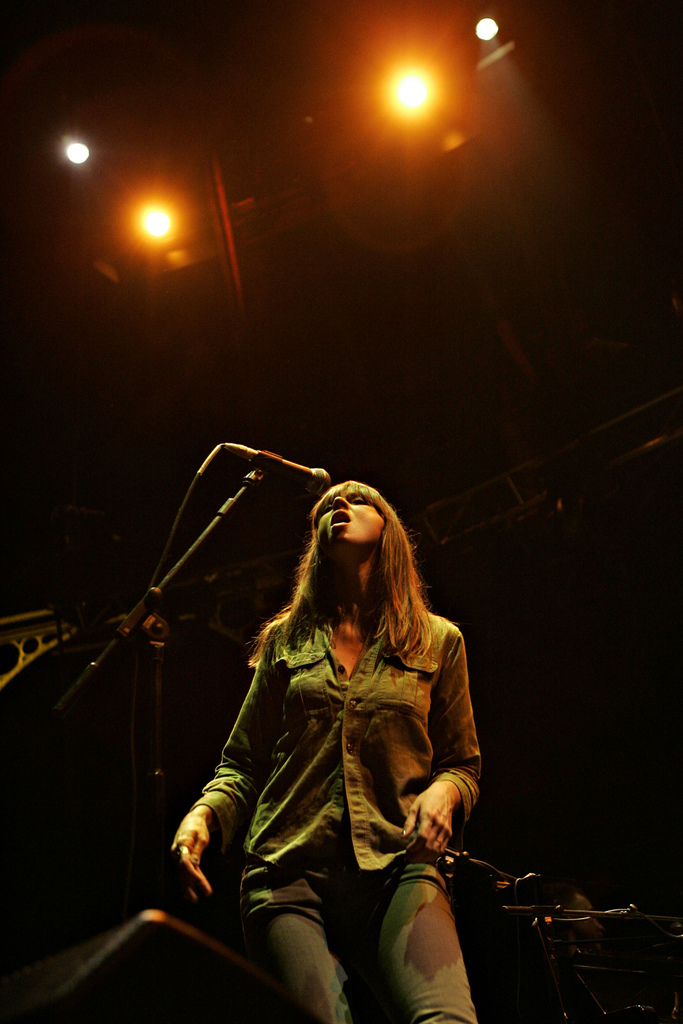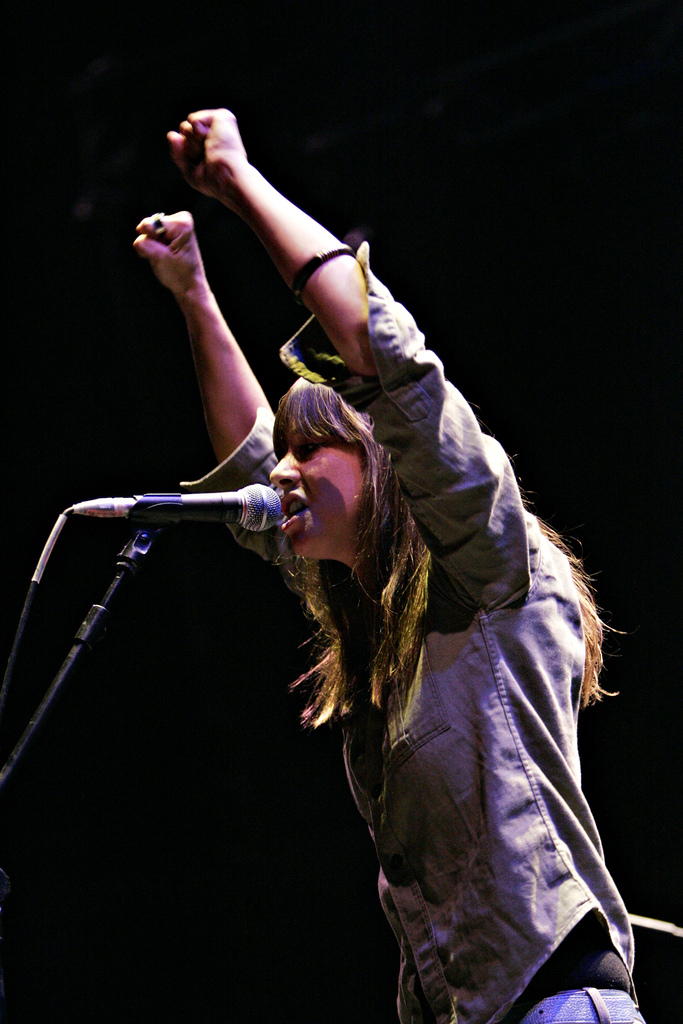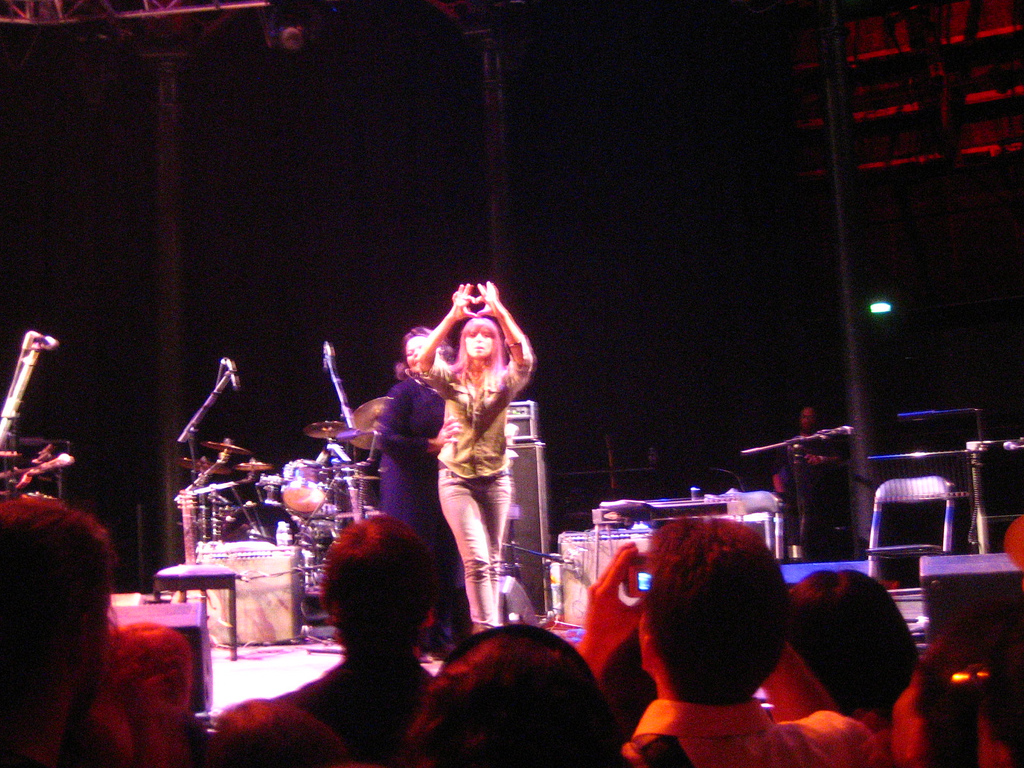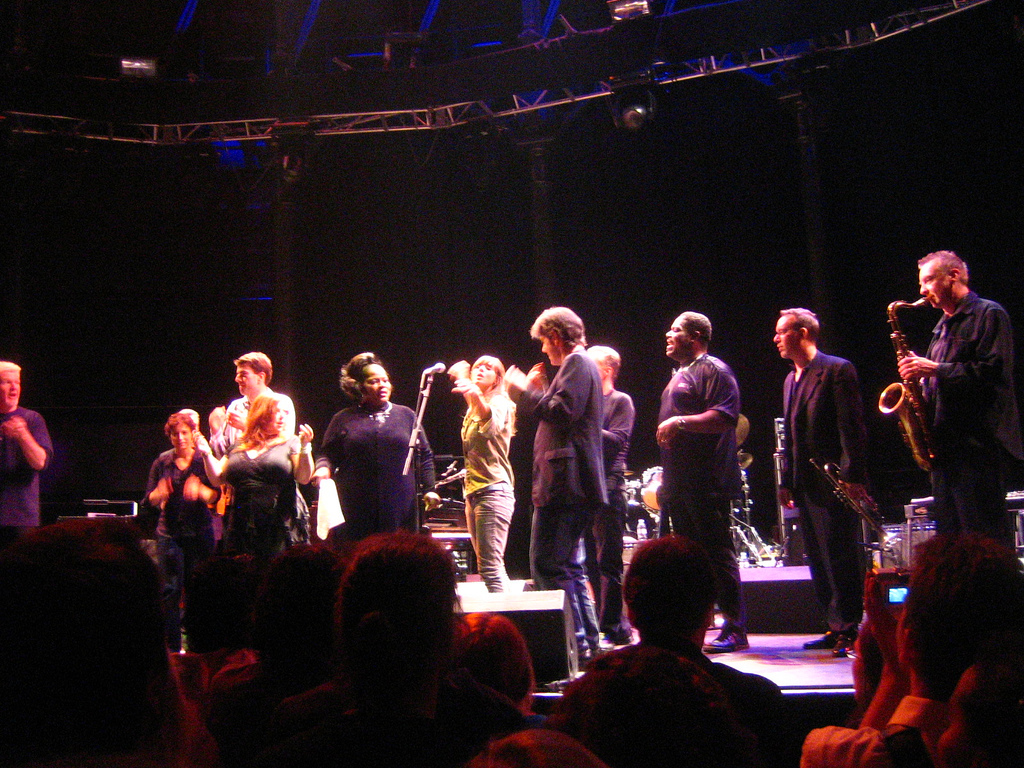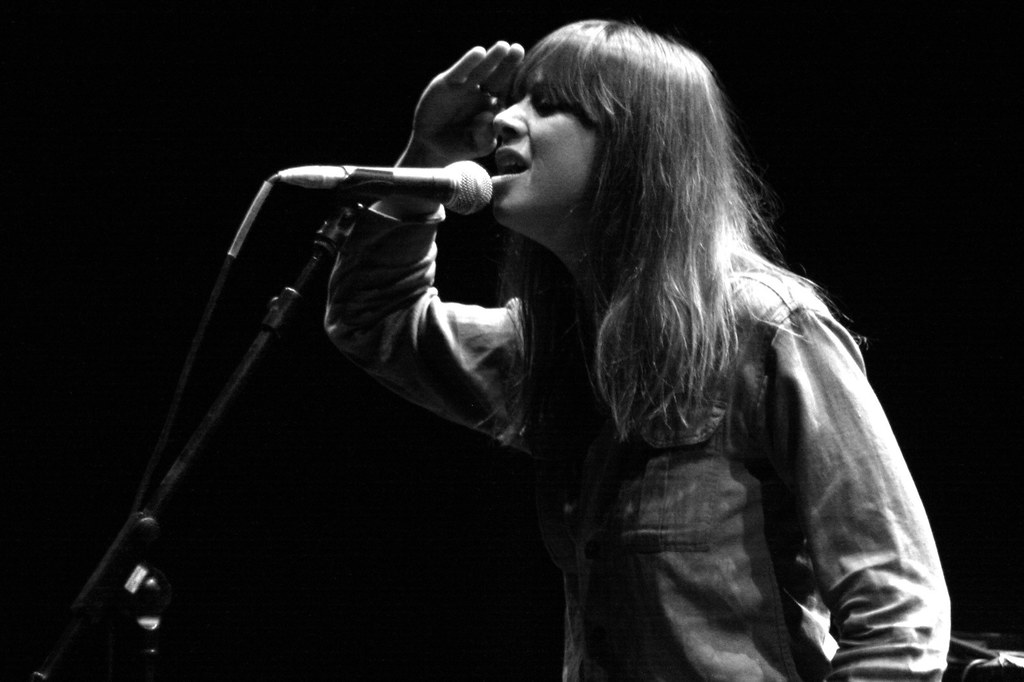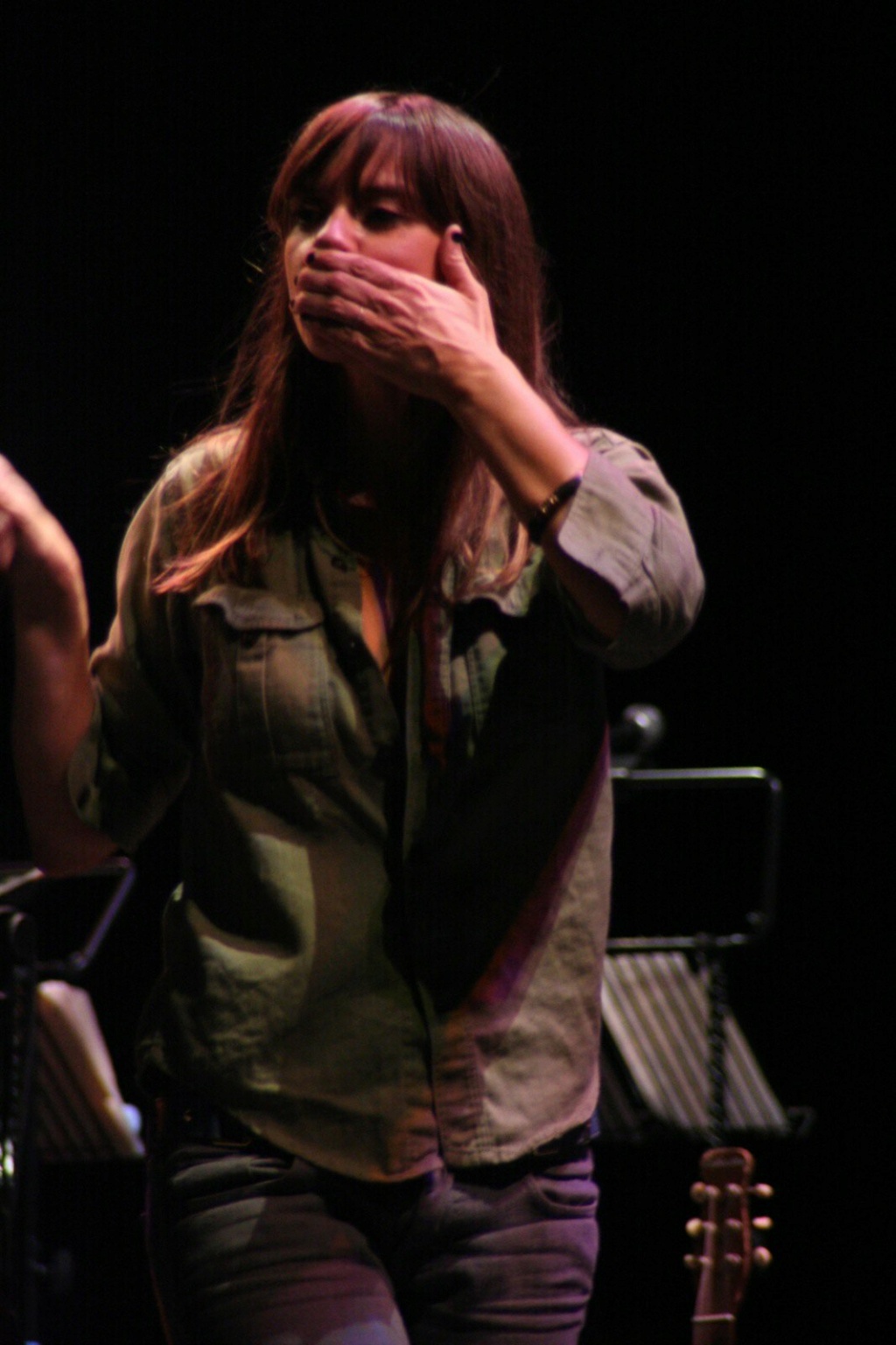 -------------------------------------------------------------------------------------
 There were a number of videos from this concert posted back in the day. I was able to find 14 between Youtube and Myspace (holy shit, remember Myspace?). Anyways, it looks like only 8 of them are still up on Youtube. So I went ahead and edited everything together here. This is basically all I've found from this concert. Enjoy!
Video clips:
The Greatest
Lived In Bars
Could We
Where Is My Love
I Don't Blame You
Cross Bones Style
Nude As The News
Satisfaction
Tracks Of My Tears
Paths Of Victory
Werewolf
John, John
Concert Edit :

Cokelike




Messages

: 3538


Thanks

: 17


Date d'inscription

: 2012-02-14



---
Permissions in this forum:
You
cannot
reply to topics in this forum