2/27/03 - "Morning Becomes Eclectic", KCRW, Santa Monica, CA
Aired 2/27/03 
1. Blue Moon - Try A Little Tenderness - All I Have To Do Is Dream Medley - 3:55
2. I Dont Blame You - 3:23
3. Werewolf - 3:30
4. Funny Things - 2:35
5. Interview - 9:31
6. Maybe Not - 6:04
7. Names - 5:09
Video Total Time: 34:03
8. Evolution - 3:29
9. Can I Get A Witness? - 1:56
10. Islands - 2:07
Total Audio Time: 41:39
Still on the east coast, Chan performs a solo radio session for KCRW in Santa Monica. This is her 12th performance of the tour. Later, she will return to San Francisco to play a "secret show" before heading to the west for more shows. This is, I believe, her 2nd of 4 appearances on KCRW. The others being 11/5/98 (w/ moonpix touring band), 9/12/06 (solo), and 2/29/08 (w/ DDBB). All 4 are highly recommended as they are all quite lengthy and all include an interview. They all kind of function as a "mini" version of each album she was promoting at the time, with a number of rarities added. They are all recorded well.
It needs mentioning that the video of this session is only the first 7 tracks I have listed. The video is certainly not HD or anything but is reasonable quality.  
The whole session circulates in mp3 in audio quality comparable to that of the video but does not include the interview. So you need both to hear the whole thing. Does anyone have this in higher quality? Furthermore, every performance on the video fades at the end so I am not sure of the exact running order of the tracks.
You can find the last 3 of her appearances with 2/27/03 and 2/29/08 in video form here:
2/27/03 -
www.kcrw.com/music/programs/mb/mb030227cat_power
9/12/06 -
www.kcrw.com/music/programs/mb/mb060912cat_power
2/29/08 -
www.kcrw.com/music/programs/mb/mb080229cat_power
"
Blue Moon - Try A Little Tenderness - All I Have To Do Is Dream Medley
". Chan appears to have came up with the idea of combining all these songs in 2003. She has performed this medley many times, and changes up the order of verses in most of them. In my opinion, this is the definitive take on the song and also the best recorded. In the video you get a great chance to see Chan's guitar playing style, using her thumb to strum her battered Danelectro. Its worth pointing out that the Danelectro with its single "lipstick tube"-type pick-up is huge part of her sound. Those pick-ups have a very warm sound. I have a Jackson Surfcaster with the same type pick-ups and can get this sound easily. In the interview Chan describes the sound of the guitar as "like playing sterling silver strands rather than playing... bronze or something."
"
I Dont Blame You
". Like her previous versions from this year, the song is played on guitar again.
"
Werewolf
". A pretty much perfect rendition. She has performed this at other radio sessions. By the end of 2004, she pretty much stopped playing this live, save for a recent performance this year. I especially like the pause she puts in this one.
"
Funny Things
". Another song that fell out of the setlist by 2004. This might be the best version of this unreleased song.
"
Maybe Not
". In the video she does her interview still seated, then moves to piano. We now have a full shot of Chan with her big workboots at the piano. This is also a great chance to see her piano style and her foot-pedal work as she lets some chords ring and mutes others. This is one of my favorite live versions of this song.
"
Names
". I prefer this version over the "Peel Session" version. I think she nails it here in the way she sings it. This ends the video portion.
"
Evolution
". Like the "Peel Session" version, she again only sings through the verse once instead of twice. In fact, she only sings it once in all of the versions I have heard.
"
Can I Get A Witness
". I consider this the definitive take on the song.
"
Islands
". This is played on guitar. Unreleased at the time, this had been in her setlist since at least 2001. Solid version.
"
Interview
". At some point I'll transcribe the interview (but not now  
).
Among the topics discussed are:
Chan's early musicial influences (Destroyer by Kiss was her first record).
Her first guitar and how she broke it.
Coming up with the name "Cat Power", playing early shows and recording her first single.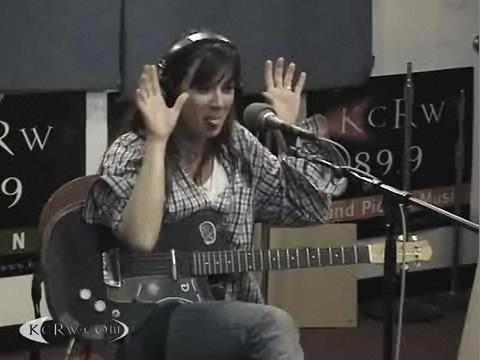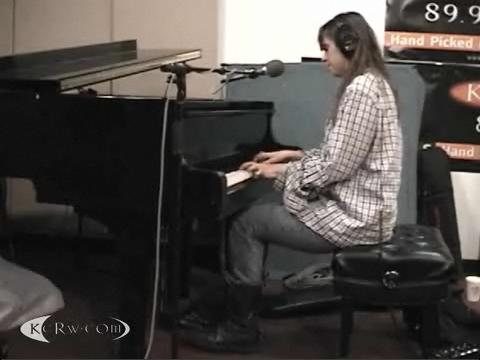 Cokelike




Messages

: 3538


Thanks

: 17


Date d'inscription

: 2012-02-14



---
Permissions in this forum:
You
cannot
reply to topics in this forum