8/26/06 - Portland, OR, Aladdin Theater
Incomplete setlist (first show):
House Of The Rising Sun
Satisfaction
Ramblin Woman
Crying, Waiting, Hoping
Blue Moon
Wonderful World (Sam Cooke cover)
Incomplete setlist (second show):
I Cant Give You Anything But Love - 0:29
Incomplete setlist (unsure which show):
(Youtube Video)
Talking - 2:59
Satisfaction - 1:43
Good Woman - 1:17
I Dont Blame You - 2:35
Living Proof - 0:04
Total Time - 8:36
These were the thirty-third and thirty-fourth concerts and the fifteenth and sixteen solo performances of the tour.
Talking
, 2:59, Chan chats with the audience while smoking:
Satisfaction + Good Woman
, 3:00:
I Dont Blame You + Living Proof
, 2:39:
I Cant Give You Anything But Love
, 0:29:
------------------------------
Review (first show)
In this week's issue of the paper, I relayed the buzz on the street that Chan Marshall, AKA Cat Power, eliminated the Fruit Loops from her mental diet and that her recent tour was supposedly free of the self-indulgent shenanigans that her concerts have become known for. WRONG!
Saturday's show at the Aladdin (I was at the 7 pm show. If you caught the late act, please fill us in) was an incoherent, frustrating mess. When Marshall is "on," she's on. Her voice is, of course, astounding; she has one of the best guitar sounds going; and she's written a flood of devestating songs. When these elements come together, it's an awesome experience. But here she was hardly able to finish a song without stopping abruptly, cursing herself out, muttering, "I just want to have a good show, I just want to have a good show," remarking on her "chubbiness," complaining about her microphone, saying that her hot tea was burping in her mouth, or clearing her throat incessantly into the microphone while she tinkered on the piano.
I took it all as a huge "fuck you", although I was determined not to let her ruin her own music for me. This, of course, isn't an ideal goal to have at a concert, and when she'd actually complete a song, it was easy to forgive her transgressions. But by the third or fourth mini-meltdown, it was impossible to relax into any tune. After every bar, I caught myself thinking, "She's going to fuck it up now."
Oddly enough (perhaps not so oddly), some audience members ate this up with a spoon. For instance, Marshall would sing the first verse of a song, then slam her head down on the piano and leave it there for an awkward 15-count (don't you wish you had been there?). Meanwhile, (almost exclusively female) shouts of encouragement would float up from the audience: "We love you!" "You're beautiful, girl!," and "You're doing great" mixed with laughter and applause every time Marshall fucked up the concert. What were these people applauding? My guess is either that (A) they perceive her insecurities as a sign of authenticity missing from big pop artists, or (B) since these seemed to be mostly late-adolescent women, they found comfort in the "failures" of a successful female artist and were excited to see her fall on their face and pick themselves up again.
As for me, I just couldn't believe that an artist would disrespect her audience so much, as well as her own music. She portrayed her songs as not worth finishing, props to mutter about, and unimportant enough that it's OK to interrupt with gratuitous, deliberately grating piano interludes.
This wasn't my first CP show, but I'm pretty sure it was my last. One other aspect of the concert, though, was the number of old covers she performed. She's released an abum of covers before, but here's a list of the songs I remember her singing Saturday night. I feel like I'm forgetting one.
House of the Rising Sun
Satisfaction
Rambling Man
Crying, Waiting, Hoping
Blue Moon
Wonderful World (Sam Cooke, not Louie Armstrong)
-----------------------------
Short Comment (second show)
The late show was awesome! She played for over 2 hours, took two smoke breaks on stage, told jokes, pretended to strip, said how awful the early show was and sang us songs from her childhood acapella... too bad for the early crowd!
-----------------------------
Picture and Comment (first show)
Cat Power at the piano at the luxurious Aladdin Theater here in Portland, OR. This picture was taken right before CP did some herbal tea burps mid-song and had to stop the show to get audience feedback on burping etiquette for stage performers.
-----------------------------
Picture (not sure which show)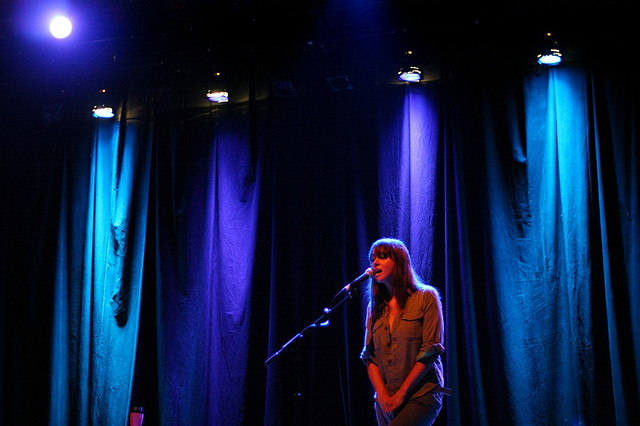 -----------------------------
2 Pictures (not sure which show)
-----------------------------
2 Pictures (not sure which show)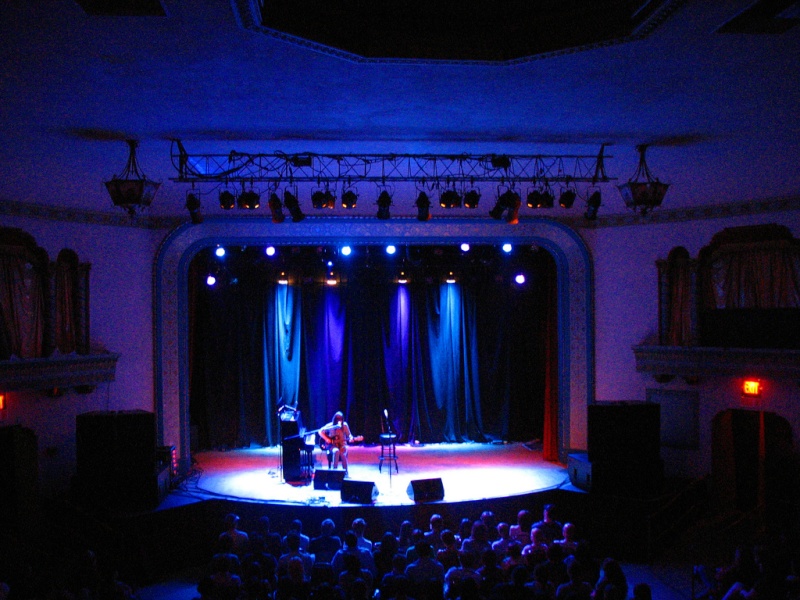 Cokelike




Messages

: 3538


Thanks

: 17


Date d'inscription

: 2012-02-14




Added 3 videos to the topic. Thanks to Dirtybarry99.

Cokelike




Messages

: 3538


Thanks

: 17


Date d'inscription

: 2012-02-14



Similar topics
---
Permissions in this forum:
You
cannot
reply to topics in this forum