5/1/06 - Seattle, WA, Showbox at the Market
Incomplete setlist:
The Greatest *
Living Proof *
Lived In Bars *
Could We *
Empty Shell *
Willie *
The Moon *
Islands *
Where Is My Love
Wild Is The Wind
All I Have To Do Is Dream
House Of The Rising Sun
Hate
John, John
Love & Communication
I Cant Give You Anything But Love
* = Assumed to have been played.
This is the third date of the "The Greatest" tour, following Chan and the band's appearence at Coachella. For the third concert in a row, Chan wears the white dress. At Coachella, she wore it the whole show, at this one she changes outfits mid-concert.
Concert Review
First the facts: Chan Marshall is Cat Power. Chan is pronounced "Shawn." And with a reputation as a mercurial and fragile performer, you never know what you're going to get at a Cat Power show. If you get a Cat Power show. Last February, her entire U.S. tour was canceled.
Still, over the past 10 years, Marshall has captured the hearts of the indie scene with her special brand of slicing folk tales. Some call her lovely and delicate. Some call her an emotional minefield. Some call her the voice of a generation.
Whatever she is, her music is like a phone call from another plane, one that is steeped in melancholy and rife with alienated characters who casually describe their isolation in a language so raw and immediate that it is, at times, painful to hear. Yet, like a car wreck, we look, we listen and on May Day night at The Showbox, we listened very quietly.
Joined by "Teenie" Hodges and the 12-piece Memphis Rhythm Band, Marshall's set was a complete restatement of her January release, "The Greatest." Not only did she play every song from the album, but she played them almost entirely in order.
An extended version of the torch song "Where Is My Love?" was moved to the end of the first set so that backing vocalists Susan Marshall and "Queen" Ann Hines could break hearts and water eyes as they traded the chorus, "Where is my love/ Galloping horses/ Bringing him to me," over a longing arrangement of piano and strings.
Marshall used the break to change from black attire into something more comfortable: her Sunday best, a white dress with sneakers. The band then left her alone to Nina Simone's "Wild as the Wind," the Everly Brothers' "All I Have To Do Is Dream," and "House of the Rising Sun." Then, curiously, during "Hate" she changed the lyrics from "I hate myself and I want to die" to "I don't hate myself and I don't want to die."
Her "Hit the Road Jack" seemed to signal an end to the evening, but it only cued the band to return for a slow-burning climax on "Love & Communication." During the bow, Marshall teased the cheering crowd with an a cappella "I Can't Give You Anything but Love."
Her rendition of the jazz standard shed light on the question of her appeal. In all of her delicacy, with all of her hurt and opaque poetics, dancing across the stage like an inner child, she doesn't want fame or notoriety or "diamond bracelets Woolworth doesn't sell." No. Like the rest of us, Chan Marshall just wants to be loved.
-------------------------------------
2 Pictures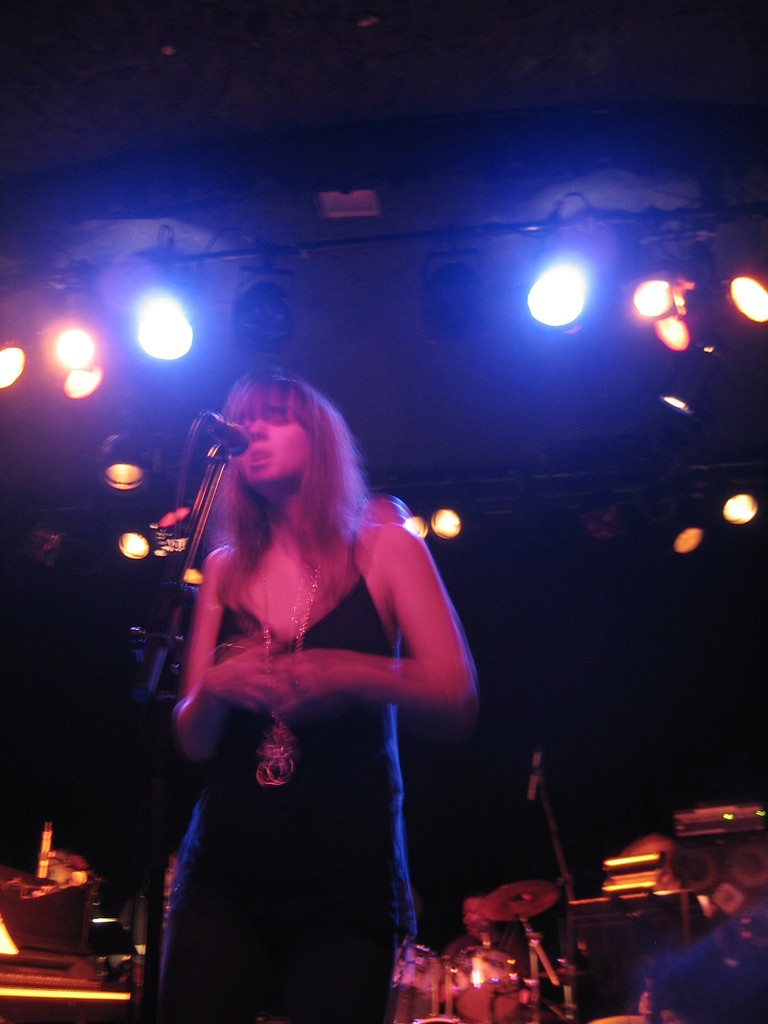 --------------------------
6 Pictures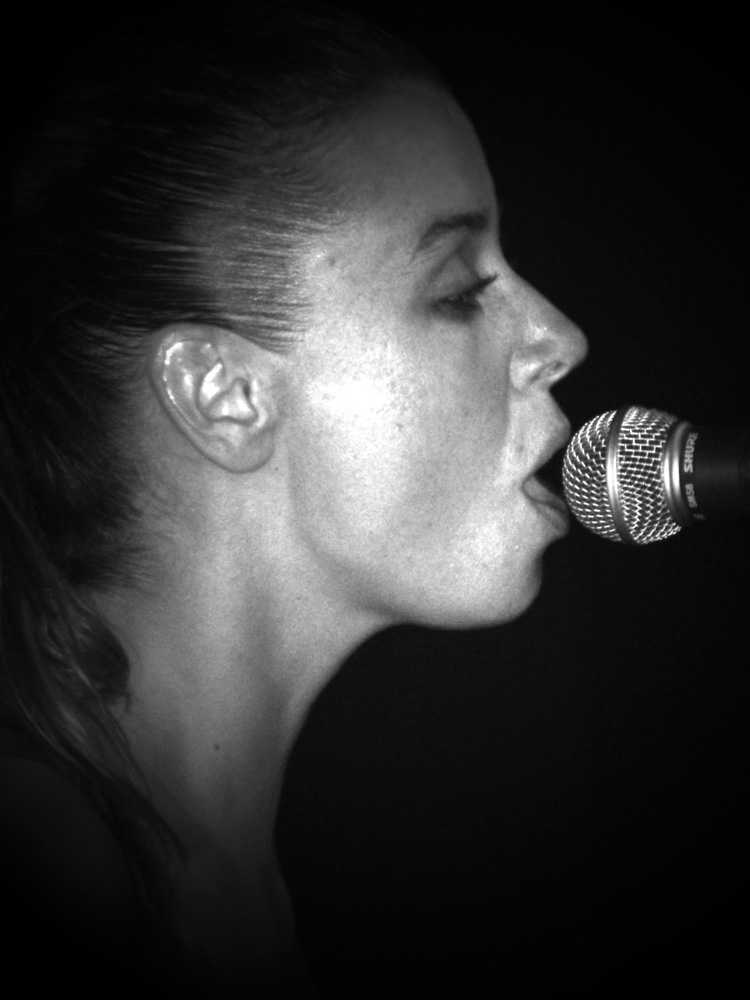 ------------------------------
6 Pictures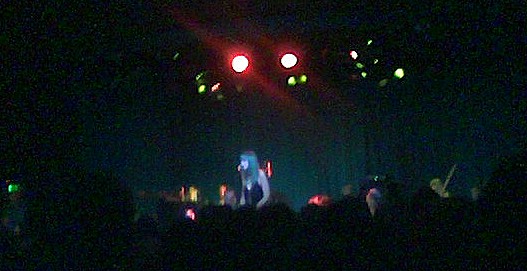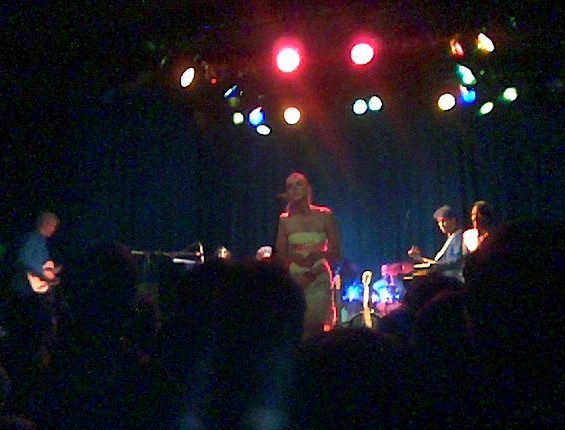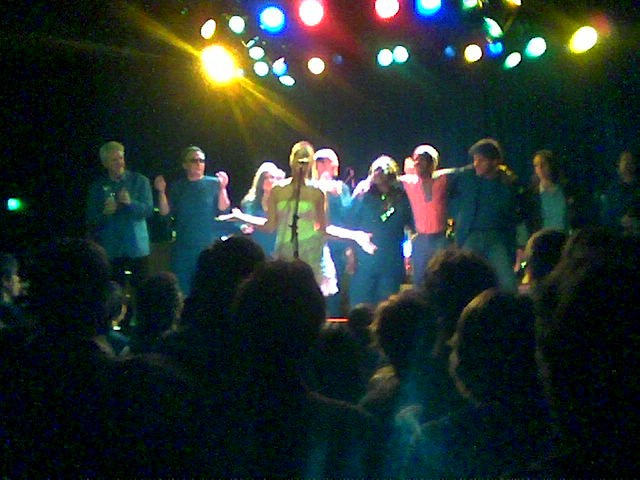 Cokelike




Messages

: 3538


Thanks

: 17


Date d'inscription

: 2012-02-14



Similar topics
---
Permissions in this forum:
You
cannot
reply to topics in this forum