9/10/03 - Richmond, Australia, Corner Hotel
Setlist (as described below, unsure what was actually played):
Baby Doll
Sad, Sad Song
American Flag
Good Woman
Fool
I Dont Blame You
Werewolf
Maybe Not
Why
?
Willie
Empty Shell
The Party
Satisfaction
Wolf Among Wolves
Dead Leaves And The Dirty Ground
Lord Help The Poor And Needy
Rockets
Try Me - These Arms Of Mine - I've Been Loving You Too Long - Fuck The Pain Away Medley
This was the 4th performance of the Australian tour. She had the band at this show.
Marador Forum Member Comment
Snaffled the set list, not that it matters. White Stripes' "Dead Leaves & The Dirty Ground" was good, as was part of "Satisfaction", and "American Flag". The songs, as intended were* baby doll, sad song, amerian flag, good woman, fool, i dont blame u, werewolf, maybe not, why, crazy@ song, deadwilder, all that is left, the party, satisfaction, he loves a soul -- i have never been/when i come to him (?), dead leaves, sinner man, rockets, otis. it was a long set.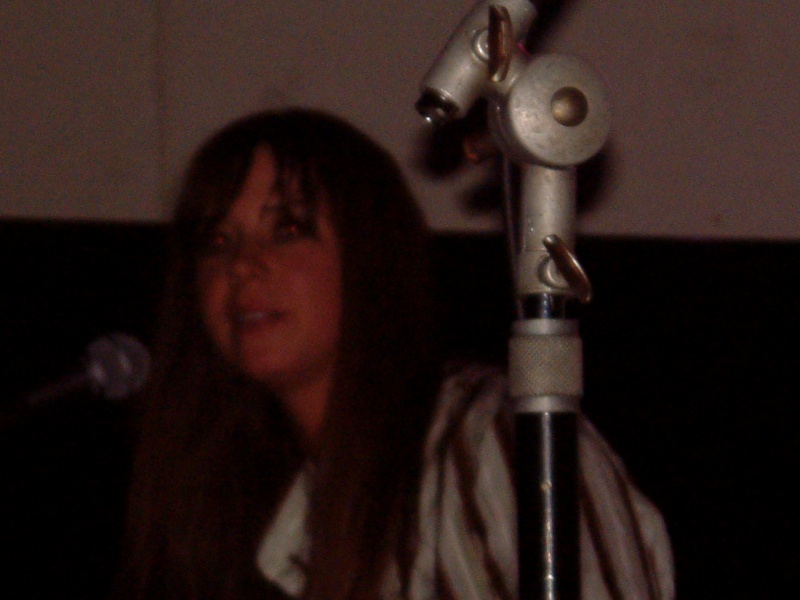 --------------------------
Matador Forum Member Comment
Looks like folks in Sydney just caught her at a bad time. Tonight's first show in Melbourne was really quite good, she didn't seem drunk or high, maybe just a little tipsy. The set went close to two hours, with only a bit of fumbling around and waiting between songs. I was suprised, after reading about the performances the other day I wasn't expecting much.
---------------------------
Comment
Yeah I saw Chan twice last week in Melbourne, she came on stage drunk/high both nights and proceeded to get even more intoxicated (she even required a pee break)....but in both cases she played for around 2 and a half hours and it was pretty amazing, in a shambolic, random screaming, falling off chairs kinda way....Rockets and Nude as the News were highlights indeed. Ohh, ohhh, and at the first show the audience were making Chan do animal noises, the Kookaburra was gold.

_________________
"Ready to get depressed?" - Chan, 11/16/13

Cokelike




Messages

: 3481


Thanks

: 17


Date d'inscription

: 2012-02-14



---
Permissions in this forum:
You
cannot
reply to topics in this forum