3/19/03 - Atlanta, GA, Variety Playhouse
1. Baby Doll - 4:40
2. Sad, Sad Song - 3:54
3. Rockets - 4:48
4. Banter - About Lights* - 0:47
5. I Don't Blame You - 4:34
6. American Flag - 5:25
7. Fool - 4:28
8. Good Woman - 5:08
9. Banter - Joke* - 0:39
10. Why - 4:40
11. Maybe Not - 6:07
12. Names - 5:37
13. Can I Get a Witness - 3:23
14. Blue Moon - Try A Little Tenderess - All I Have To Do Is Dream Medley - 4:02
15. The Party - 2:43
16. Funny Things (false start) - 0:30
17. Funny Things - 3:16
18. Devil Woman - 2:57
19. Come On In My Kitchen - 1:35
20. Dead Leaves and the Dirty Ground - 2:48
21. Werewolf - 7:52
Total Time: 79:53
* = Banter.
Now making her way up the east coast, Chan arrives in her hometown of Atlanta to play 2 shows, on the 19th and 20th. This is her 27th performance of the tour. Entrance was the opening band.
This is the 2nd full concert recording from the tour. I'd like to give a big
thank you
to Brandon for recording and sharing this concert (as well as a number of other Cat Power concerts). The audio is in great quality stereo, although there is a bit of distortion on some of the louder songs. The setlist above reflects the way the tracks were split up. Some silence and other small parts in between songs were edited out.
Comparing this show to the 2/26/03 concert we can see how the setlist was planned for the tour. Some rockers in the beginning, some quieter numbers, a solo section, and then some upbeat songs with the band. Like any tour this wasnt followed exactly on every show, but it seems to have been the outline.
"
Baby Doll
". The concert starts with Chan saying "Keep your hopes low for this. Hope for... something else". Chan starts singing but then immediately asks for the lights to be turned down. "Cheers! Cheers! Cheers!", Chan says at the end.
"
Sad, Sad Song
". A really strong version of this entirely appropriate cover.
"
Rockets
". A great hard-rocking take on the song.
"
Banter - About Lights
". Chan makes a couple requests to keep the "lights in the back and off the stage".
"
I Dont Blame You
". Again, a full band version of this. Keyboard played by Margaret. Backing vocals by the band. "Emotional evening I must say to myself", Chan says at the end.
"
American Flag
". Margaret now on bass. A very heavy feedback version. It almosts sounds like Coleman is trying to quote Jimi Hendrix's version of Star Spangled Banner at the end of the song in reference to all the feedback.
"
Fool
". Margaret still on bass and sings along with Chan on this. Harmonies sounding good.
"
Good Woman
". After "Fool", Chan starts right into this. Margaret on violin again. Good version, though again kind of ends awkwardly.
"
Banter - Joke
". Chan tells a joke, saying, "Did you hear one about Atlanta that always says 'no'?" People in the audience respond with, "No!", "Yes", "No", etc.
She then leads the crowd into finishing the word "awesome" with her.
"
Why
". Chan now on the piano for her solo section of the concert. She sings the beginning words and then asks for the vocal to be turned down in her monitor. Then the lights goes up and she asks for them to come back down. She then restarts the song. A little bit shaky, she has played this better at other shows.
"
Maybe Not
". After "Why", she goes right into this song. Good version.
"
Names
". She goes right into this song after "Maybe Not". She stumbles a bit on some of the verses. The "Norma Jean" piano phrase is played at the end.
"
Can I Get A Witness?
". She goes right from "Names" into this and says "Love feels so nice." She stops after about a minute to belch off mike and then restarts the song. After the song someone says "I love you", and Chan says "I love you too. I promise".
"
Blue Moon - Try A Little Tenderness - All I Have To Do Is Dream Medley
". Chan is now back on guitar and still solo.
"
The Party
". Still on guitar. This song is a bit of a rarity. It was the bonus track for the Japanese "You Are Free". She mostly played this live in 2001, but there are a few later versions from 2003 and 2004. She sings and plays it well here.
"
Funny Things (false start)
". She starts this unreleased song but quickly says "My amp is fucked, sorry, my amp is messed up. Somebodys got it on distortion thing. I dont wanna go fix it. It's supposed to sound like Silvertone chariots. And it doesnt, its my amp. You hear that right?"
"
Funny Things
". She then restarts the song but sounds distracted with her guitar sound.
"
Devil Woman
". The band is now back on stage, with Coleman warming up guitar. He then starts playing a bluesy riff and singing about a "Devil Woman", while the drums and violin join in. Chan doesnt sing on this. Anyone know anymore about this song?
"
Come In My Kitchen
". Chan now starts playing this song with the band. She only sings a line or two before saying "I dont want to do this song".
"
Dead Leaves And The Dirty Ground
". She instead starts playing this song and the band comes in with her. Margaret plays violin and Coleman sings along with Chan. Pretty good version.
"
Werewolf
". This is a full band version. Chan sings the first line and then asks for more vocal in her monitor. She then restarts the song. She sings a line or two more but then stops the song again for vocal problems. She restarts the song again singing very softly. This is very loose version of the song.
4 Pictures by Frank Mullen -
http://www.gettyimages.com/Search/Search.aspx?contractUrl=2&assetType=image&family=Editorial&p=%22cat+power%22+2003#1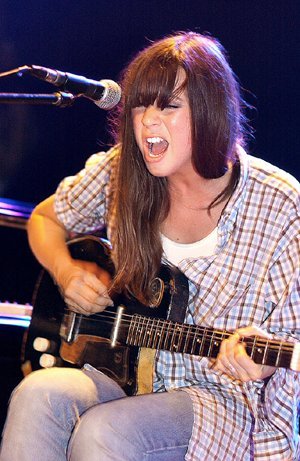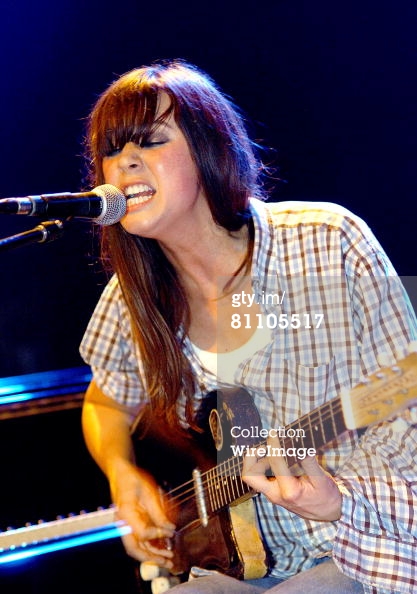 Cokelike




Messages

: 3538


Thanks

: 17


Date d'inscription

: 2012-02-14




Cokelike




Messages

: 3538


Thanks

: 17


Date d'inscription

: 2012-02-14



---
Permissions in this forum:
You
cannot
reply to topics in this forum