See the "You Are Free" section of discography forum for pictures.
Loufest was a wonderful experience. I got in to St. Louis the night before and pitched my tent at a nearby RV park. I didnt really want to park my car near the festival so I got a ride to the festival grounds from a nice elderly couple who were parked next to me. Turned out that the guy was related to a furniture maker who's store I had been to in Spring, TX. I had an extra ticket and so as I was going into the festival I asked a girl if she wanted my ticket. It turned out that it was her birthday, so I thought that was a pretty nice gift.
It was a bright sunny day and it was perfect for checking out music and walking around. It wasnt crowded at all. I had some great food there and they had some great choices. Everything was clean and everyone I talked to was polite and friendly. I was loving it there. In the center of the park there was a record vendor and I picked up a vinyl copy of Nico's Chelsea Girl album. There was a sign announcing that bands would be at this spot to sign autographs after they had performed. I asked the man running this if Chan would be there. I was told that he had asked and was told that they could not get her, but they tried. They said she was "too shy".
I enjoyed UME's set. The Low Anthem were also good, all of them great musicians and I think they played like 10 different instruments during their set. At one point the singer even dialed one cell phone to another and held them up to the mike and whistled into them to get this weird, eerie feedback-y sound. I thought that was creative. Das Racist played and I thought they were horrible. Dont know how they got on the bill.
Finally, it was time for Cat Power to play. I picked my spot right at the front. Gregg Foreman warmed up with a snippet of "Miss You" by the Rolling Stones. Chan came out dressed all in black and wearing sunglasses which she removed as the first song started, "Woman Left Lonely". Unfortunately, as this was a festival gig, she didnt do a long set, though she did play 14 songs. While I was near the left side of the stage, she mostly stayed on the right side, especially later in the set. Occasionally, she would leave the stage to talk to, the sound guy (monitors), but never for very long. Pro photographers were only allowed access to the area in front of the stage for the first song to get their shots. Her interaction with the crowd was minimal, as I think she was concentrating on her performance.
Setlist:
Woman Left Lonely
Metal Heart
Silver Stallion
These Days/Song To Bobby
Dont Explain
Dreams
Lord Help The Poor And Needy
Real Life
Woman Of My Word
I Wanna Be Your Dog
The Greatest
Brave Liar
Sittin' On A Ruin
I Dont Blame You
"Woman Left Lonely", "Metal Heart", "Silver Stallion", all went down smoothly. "Song To Bobby" with her "These Days" intro was cool as I had the album that "These Days" came from in my bag with me. She seemed to hit her stride on this song and sang it beautifully, gesturing to emphasize the lyrics. "Dont Explain" with it's slow jazzy tempo was perfect for drummer Jim White to show off his skills. Actually, everything he played was awesome. I love his style, and IMO he's the best musician in her back-up band, he's all feel. "Dreams", a song she used to cover back in her Moonpix days as a crunching rocker, was here given the "Jukebox" treatment, slowed down and more dramatic. For, "Lord Help The Poor And Needy", Greg played tamborine. She does a great job with this song, but I gotta admit it's one my least favorites. This is the clap-along song. After this Chan moved her mike stand to far stage right where she would mostly remain for the rest of the concert. Maybe she could hear better over there? At this point the rest of the set was mainly new stuff. "Real Life" had both Gregg and Judah on guitars. While singing part of the chorus she looked at Gregg and said "Gregg, what's going on?" twice. Obviously, not liking something she heard. I really liked that she was directing her band. At the conclusion of the song she went and spoke to her sound guy for alittle bit. "Woman Of My Word" was next. Again 2 guitars. This sounded great to me. Following this she spoke with Judah for moment and then stapped on her guitar for the only song she would use it on, "I Wanna Be Your Dog". Previously, the band had jammed on this song at the end of shows with Chan on drums, for example her May 2010 concerts. Here, again, its given the "Jukebox" treatment (or should I say Chan treatment) and slowed down to be more bluesy. Gregg back on keyboards. She begins the 2nd verse with the wrong words and waits a moment to start again, but overall pretty good. I wish that she and her band would play the song the way the Stooges did, that would rule. Next was for me, the highlight of the entire set. The new arrangement of "The Greatest" (see link below). She moved to center stage for this and by this point the sun was setting, which really made the stage lights work. Previously, her band had pretty much played a standard version of this. But now the new arrangement is just awesome. Starting off slowed down to a crawl and then building and building. She actually doesnt sing the whole thing here. Instead she sings the 1st verse, part of the chorus, part of the 2nd verse and from there it just keeps building as she wails "It doesnt really matter, it doesnt really matter, lower me down, pin me in", over and over. Gregg's organ sounded awesome here. The song speeds up and gets more and more furious. This was magicial. "Brave Lair" was next and sounded great with Chan again moving around the stage. She seemed really into this. Night time now. Following this she speaks to the sound guy again for a second and then the band goes into "Sittin On A Ruin". Another highlight of the set. This is sure to be a stand out track on the new album. I love the disco sounding beat. Last was the new arrangement of "I Dont Blame You", featuring a sitar sounding loop. This is also done slower then previous arrangements. And with that the show was over. I waited until Chan was close to my side of the stage and then frisbee'd my record sleeve onto the stage. She picked up and signed it while speaking with Gregg. Then she held it over the crowd as everyone nearby reached for it. I was so hoping I wouldnt have to try to get it back from someone else. But luckily, the security guy right in front of me saw what was happening and held up his hand and handed it to me. You should have seen the looks on everyones faces next to me. Sorry, people. Following this I got a ride back to my car from a cool dude who I thank (still have your email, didnt forget you). Great concert and I cant wait to see her again. Best parts for me were the new songs and "The Greatest" and of course getting an autograph on my favorite album of hers. I now have it framed and I'm gonna get a frame for the poster and hang them up together soon. I'll post a picture.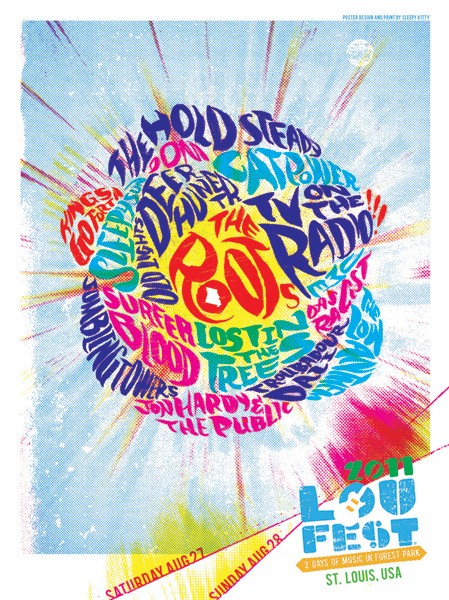 Last edited by Cokelike on Fri 8 Jun - 5:20; edited 2 times in total

Cokelike




Messages

: 3538


Thanks

: 17


Date d'inscription

: 2012-02-14



Great review, it reminds me of what i saw last july in Paris, especially Chan talking with the sound guys!
This version of The Greatest was really amazing. When i first heard it in Paris, it took me some time to realize that indeed it was "The Greatest". The most unbelievable part was the end of the song, when it turned out as some kind of Rap. I wasn't sure if i dreamt the whole sequence or if it was real! Anyway, i knew that something very different from The Greatest/Jukebox era was coming...

Cokelike




Messages

: 3538


Thanks

: 17


Date d'inscription

: 2012-02-14



---
Permissions in this forum:
You
cannot
reply to topics in this forum