"Felipe" - Uruguay - Cat Power Documentary Review
So I stumbled onto this video.
http://vimeo.com/28997911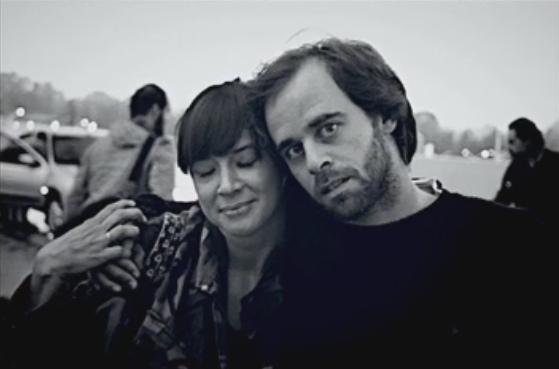 Here's the description:
"Duration 27 minutes. Documentary. Felipe Reyes, owner of La Ronda Café, follows Chan Marshall and her band on their visit to Montevideo, Uruguay. May 2010."
"How neat!", I thought. So I watched it. Well, its not that good. Yeah, Felipe did "follow Chan Marshall and her band", but we see only fleeting glimpses in between long sections of Felipe endlessly lighting cigarettes and basically standing around doing nothing. Parts near the beginning are subtitled but then they disappear making for an even harder watch.
Near the beginning we see some shots of Gregg talking with fans but audio is pretty much obscured by music.
At the 5:25 mark, we get to hear Gregg talk about a Faces vinyl album he just bought and then he rides in a car with Felipe and assures him that he'll put him on the guest list.
Around the 14:00 mark, we get to see people outside the venue and then Cat Power performing "Dreams". This is the 5/28/10, Montevideo concert. Unfortunately, the concert video only lasts for about a minute. Thats it for the concert video and indeed anymore video of the band.
Around the 25:00 mark, we see Felipe hanging around the airport. Presumably to catch up with the band before they depart for their next show. Just when you think he'll get to meet and talk to Chan, the video cuts to a few still pictures of Chan posing with Felipe and some other fans. End of video. Not much Chan here at all.

Cokelike




Messages

: 3538


Thanks

: 17


Date d'inscription

: 2012-02-14




Isn't Felipe Rolumor's brother? I might be wrong but i think that i read that somewhere.

I dont know. You'd think there'd be more video of Chan in this film though.

Cokelike




Messages

: 3538


Thanks

: 17


Date d'inscription

: 2012-02-14



---
Permissions in this forum:
You
cannot
reply to topics in this forum