7/9/06 - Pittsburgh, PA, Hartwood Acres
Setlist:
Soul Serenade
The Greatest
Living Proof
Lived In Bars
Could We
Empty Shell
Willie - 0:38
The Moon
Islands
Where Is My Love
All I Have To Do Is Dream - Blue Moon Medley
House Of The Rising Sun
Hate
John, John
Since You've Been Gone
Love And Communication - 0:30
I Cant Give You Anything But Love
I Dont Blame You
Good Woman
Total Time - 1:08
This was the twenty-third performance of the tour. Again, the Memphis Rhythm Band is with Chan. This was a free concert. If you look at the photos it looks like at one point Chan is wearing an audience members hat(!).
It appears a recording may have been made of the concert.
Does anyone have this?
Willie
, close angle and audio/video is good quality.
Myspace Video
Love And Communication
, an awesome clip of Chan down in the crowd:
----------------------------
16 Pictures
--------------------------------
Review
I was psyched for this. I've got most of Chan's older stuff but just really love her recent, The Greatest. I had been burning this for folks not in the know and by the time Sunday rolled around we headed out to Hartwood with the kids and in-laws visiting from St. Louis. Some friends show up as well as my brother and we grab a blanket spot that as soon as we get set up smells like dog shit. Frantically looking around for something, I figure one of the dogs nearby must have just done their business and I hope for the best.
The Memphis Rhythm Band, who had played on the album, come out first and do two numbers and father in-law was digging the soulful tunes. Then Chan comes out and is in an obviously great mood. Much has been made of her wildly unpredictable live shows but the news is that she has sobered up and is getting through recent shows just fine. She started out with "The Greatest" and accompanied her sultry voice with a bunch of goofy dance moves, sliding around the stage bare-footed. She played most of my favorite recent songs including "Living Proof" and "Willie". She then retreated to the piano to play solo as I tended to the kids up the lawn on our blanket.
After partaking in a little smoke break in a sliver of woods between the two field areas, I got back to the stage as band member Teenie Hodges was leading a number. Chan then came back out and started on a 10 minute jam of "Love and Communication" that had her climbing down off the Hartwood stage and performing in the crowd that quickly amassed in front of it. I don't know if she was lying on the ground or what because I couldn't see all of it but the people right next to here had smiles on their faces and when she got back up everyone went wild. She seemed quite appreciative of the crowd and there were an abnormally large number of shutterbugs at the foot of the stage at this show.
She played a two song encore and we headed off, getting out of the field in record time. Since I was a little buzzed I was relegated to the rear third-row seat in the wagon and some people in the car behind us kept laughing at me squashed into that tiny space as I drank my beer on the way home.
------------------------------------
5 Pictures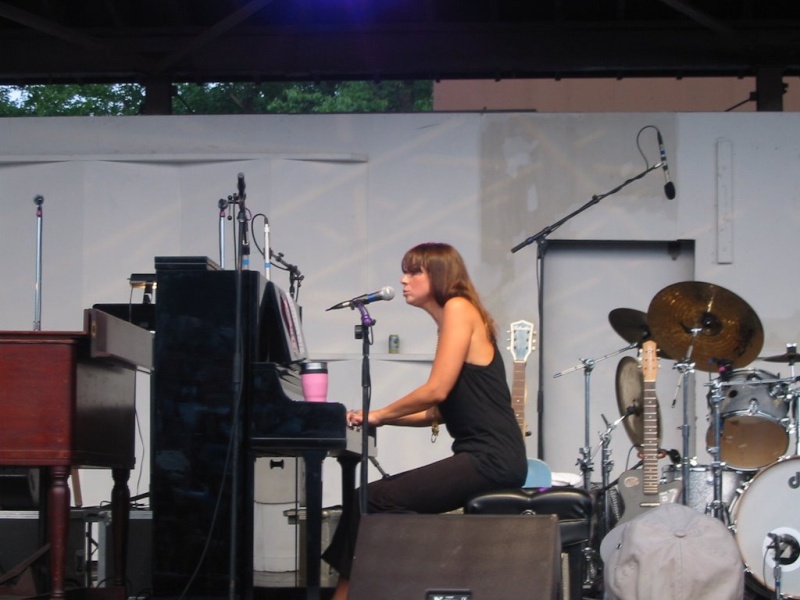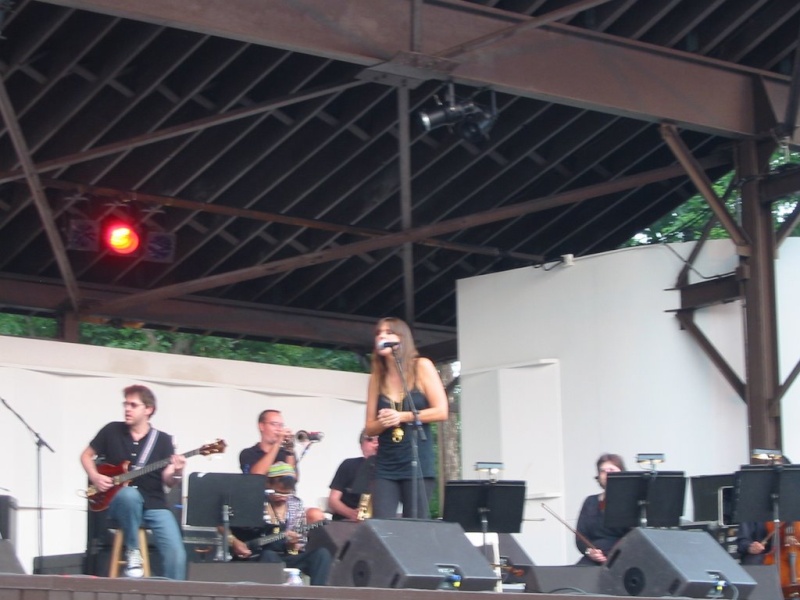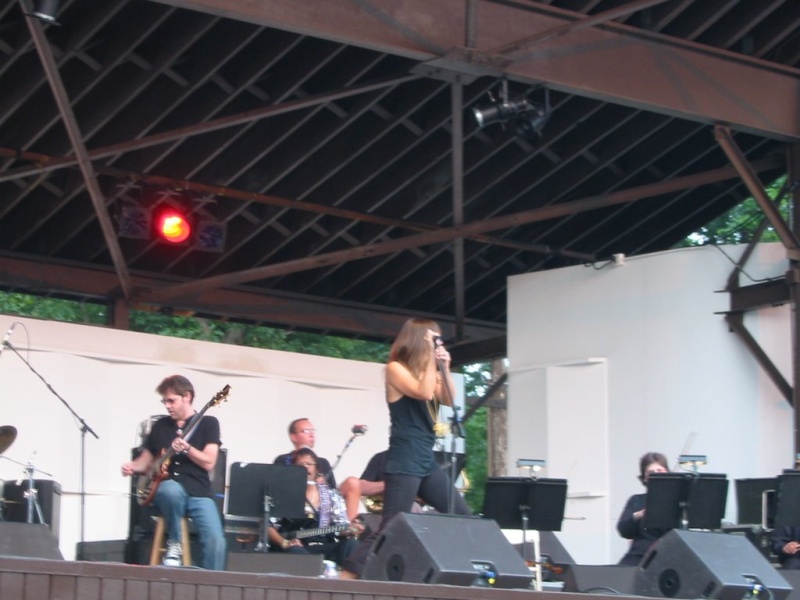 ----------------------------------
Pictures and Comments
This was my favorite show of the year so far. She had a crack band behind her and that made all the difference. Her plaintive solo stuff is good but this band was spot on. C'mon...zero cash, a beautiful night, cold beers, chillin' crowd. Can't beat it. Tonight she was great! She was having a blast on stage. She was at times whimsical, endearing, focused, and overall sounding fucking fantastic. After the show, she was very warm and nice to me. In fact, all of the band were really happy and welcoming. They were saying how much they liked the region and were thrilled to be there. What a superb night.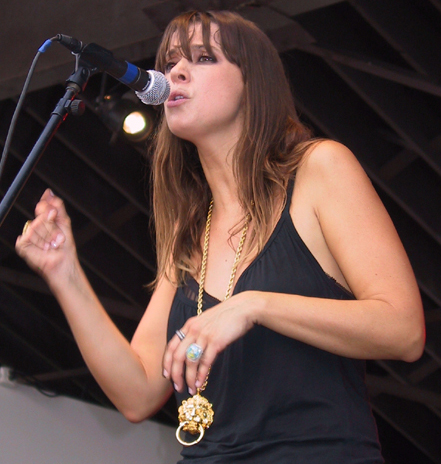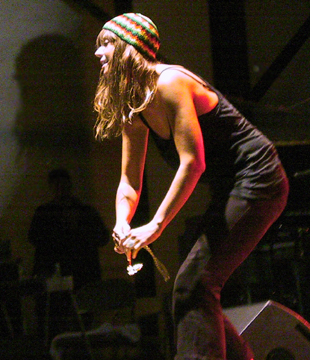 Signed Setlist:
Signed Print: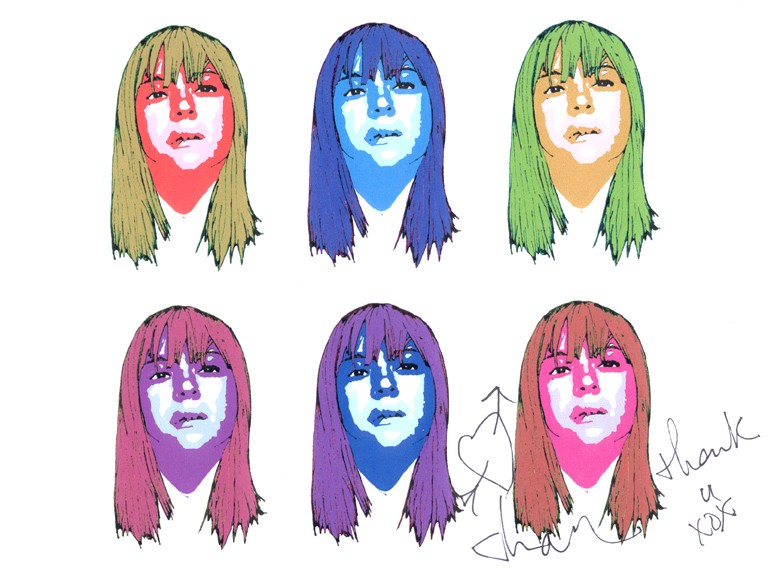 Signed Flyer: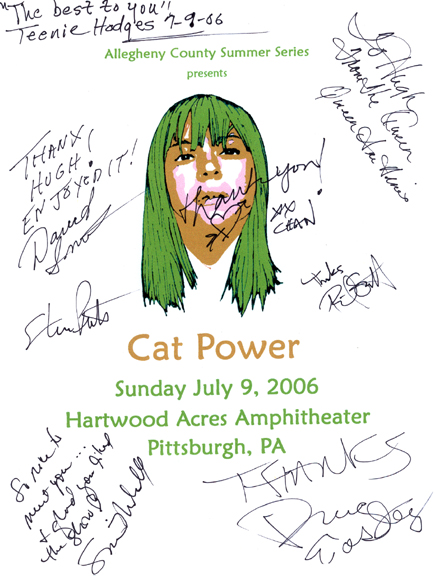 ----------------------------------
2 Pictures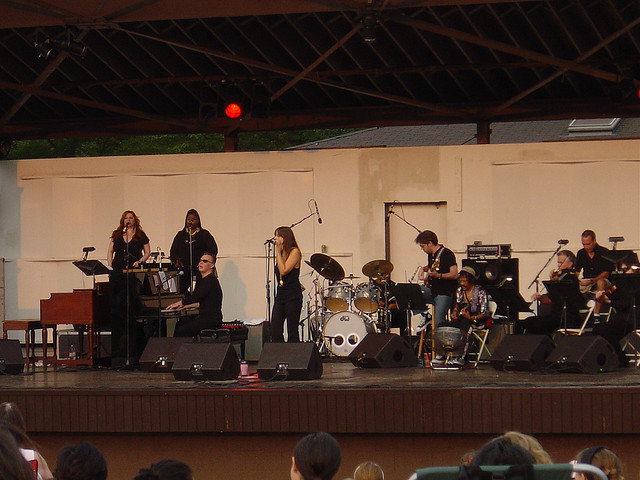 Cokelike




Messages

: 3538


Thanks

: 17


Date d'inscription

: 2012-02-14




Thanks to your work, i notice that during this tour Cat Power concerts alternate between solo performances one day and concerts with the band some other days. That's a bit strange, don't you think?

Seems odd, yes. But these are all session guys and I imagine they could only manage to play a certain amount of concerts during certain times due to other commitments. The early cancellation of several dates likely threw a wrench in things. At the point in the tour I am posting now, it seems the MRB could only be at 2 concerts in July 2006. August is also a mix. September is mostly MRB. And finally, November is all MRB (with 1 solo performance). Overall, I think they were at more than 60% of the shows from April to November. We'll see when I get to the end of this year.

I love that she chose to do the solo concerts this year, as they are the last ones we have so far (she even busts out some really cool stuff like "Say"). The MRB is good but the setlist and playing is very much the same on every show. They're just pros, its what they do.

Cokelike




Messages

: 3538


Thanks

: 17


Date d'inscription

: 2012-02-14



---
Permissions in this forum:
You
cannot
reply to topics in this forum