6/24/06 - Santa Barbara, CA, SoHo Restaurant And Music Club
Incomplete setlist:
First Show:
The Greatest
Living Proof
Who Knows Where The Time Goes
House Of The Rising Sun
John, John
Could We
All I Have To Do Is Dream - Try A Little Tenderness - Blue Moon Medley
The Tracks Of My Tears
First or Second Show:
Love And Communication - 5:45
These were was the sixteenth and seventeenth performances of the tour. Now back in the US after some performances in England, Chan plays two concert performances solo back to back. These are her first solo concerts since 11/14/05. Throughout the rest of the year she will make sporadic solo performances in between dates with the Memphis Rhythm Band.
One of the more lower quality Cat Power videos out there, it looks like the cell phone or whatever made this couldnt handle the audio. Still cool to see.
Love And Communication
:
--------------------------------
Picture and Review (first show)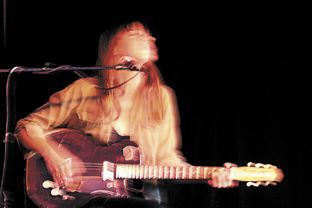 While the hippies danced in Alameda Park post Solstice on Saturday, the hipsters were lined up outside SOhO, two snaking threads starting upstairs that easily found their way down to street level. The lines were for ticket-holders and those seeking tickets, all wanting to see Chan Marshall, better known as the enigmatic singer-songwriter Cat Power. Fragile of voice and temperamental of mind, the singer has a reputation: A concert can be filled with walk-offs, wordy digressions, freakouts or be canceled altogether. Or it can be brilliant and electrifying.
Fortunately, Cat Power's most recent album "The Greatest," has broadened her scope beyond the introspection of piano and guitar. A sort of "Chan in Memphis," Marshall took on tour with her an expanded version of the Memphis Rhythm Band, former members of Al Green's band and long experienced session musicians. Stripped of her instruments, she has just been all voice, more playful, less likely to disappear when a large band is counting on her (not that it didn't happen once or twice).
But there was no band at Soho on Saturday, just Chan once again, a piano, and her trusty Danelectro guitar. Upon her request, the audience sat cross-legged on the floor for the whole show, turning Soho into something like an elementary school assembly, with Marshall as the greatest teacher in the world, the one who loves her students.
She let us know halfway through a song that she had "just gotten off a tour with a fabulous piano player" and apologized for what she probably saw as rudimentary playing. "We love you!" yelled someone in the audience, not for the first time. Later she stopped again and harangued herself for the "self-hatred that just starts brewing after a while," and followed up with numerous requests for more reverb, "trying to create that Spacemen 3 vibe." Like John Lennon once he started dropping acid and becoming self-indulgent, she's grown to dislike her voice and desires a burial deep inside an echo chamber.
Of course, this would all be codependent nonsense if Marshall didn't have that voice and those songs. Smooth and sandy, slightly cracked, her voice comes from deep within, channeling decades of soul and blues without sounding like either of those genres.
She moves her head within the invisible sound globe of her omnidirectional mic, and finding the sweet reverb spot, scrunches her face up, sings out of the side of her mouth, and looks surprised and distraught in equal measure.
Starting at the piano, she made her way straight into tracks from "The Greatest," with the one-two punch of the title song and the elegant and stately "Living Proof," with its loping rhythm and tender, unsure lyrics. On tour with the band, Cat Power had stuck to the track list, but by the third song, the solo Marshall was already in cover territory, with a version of Sandy Denny's "Who Knows Where the Time Goes." The Denny song hewed close to the original, but then Chan picked up a guitar for a riveting, harrowing song that gradually revealed itself to be "House of the Rising Sun." Reaching back past the Animals' version to one closer to Nina Simone's or Roy Acuff's, where gambling is switched to prostitution and visitor turns into worker-tenant, Marshall found the fear and dread in the lyrics and brought them into a post-flood and hurricane world. The moment was pin-drop transcendent, as was her tortured, I-can't-go-on-I-must-go-on "Hit the Road Jack," which overhauled everything familiar and fun about the song, returning it to its original break-up trauma. But then Marshall turned around and played "Could We," as sunny and as bright a first date song as she's written, and all was right with the world. Cat Power/Chan Marshall's relationship with her art and with her audience could improve more, or it could spiral out of control (a line about being sober and drinking tea suggests what may be going on), and who knows how her fans might take it. The show was the first of two back-to-back performances.
She closed out with a warm embrace of sorts, a medley of the Everly Brothers' "Dream," "Blue Moon," "Try a Little Tenderness" and "Tracks of My Tears." Her time with her Memphis mentors may have yet to reveal all its benefits.
----------------------------------
Matador Forum Member Comment
Wow. I just caught Chan in Santa Barbara. Amazing show. Such an intimate space. I've never seen a whole crowd sit on the floor like that. So happy I was able to be there!
---------------------------------
3 Pictures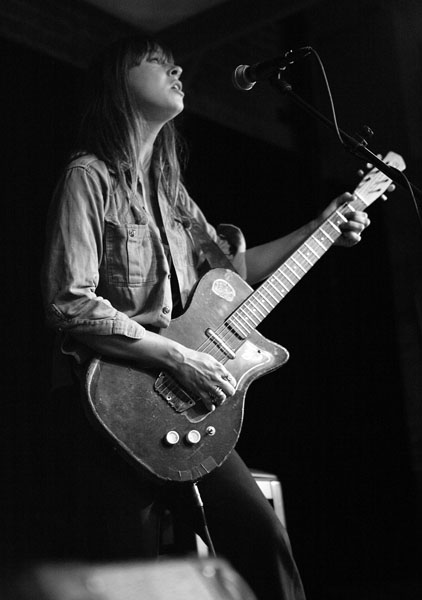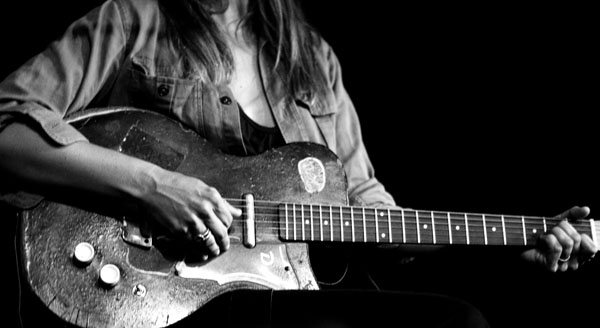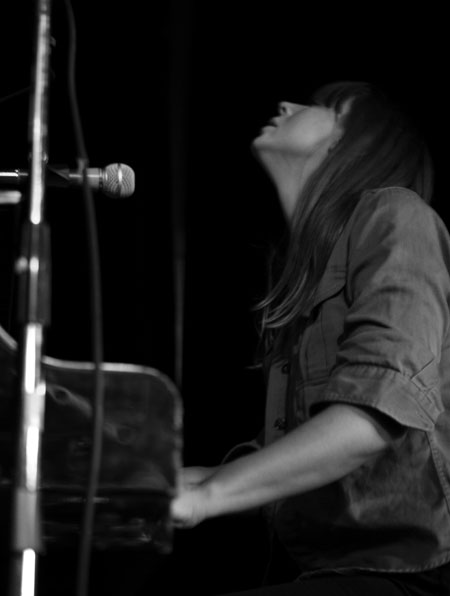 ---------------------------------
2 Pictures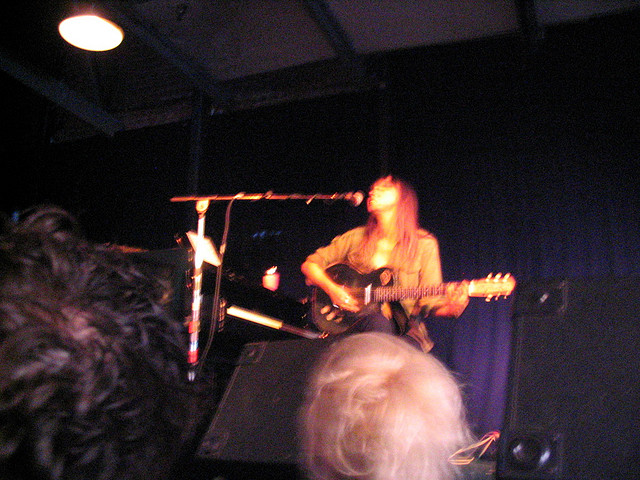 Cokelike




Messages

: 3538


Thanks

: 17


Date d'inscription

: 2012-02-14



---
Permissions in this forum:
You
cannot
reply to topics in this forum