6/26/04 - NYC, East River Park
Setlist:
Who Let The Dogs Out? - 1:20
Remember Me - 2:19
Could We - 2:17
Satisfaction - 2:27
Empty Shell - 3:37
Wolf Among Wolves - 2:58
I Want To Be The Boy To Warm Your Mother's Heart - 2:49
Metal Heart - 3:34
Jump Baby Jump - 4:53
I Dont Blame You - 3:14
Islands - 3:07
Rad (Smoosh cover) 1:55 - Lip-synced to the song
Total Time - 34:28
Now back in the US, Chan makes another solo performance at this free concert in NYC. Her touring schedule has slowed down at this point and she will go on to play about 10-15 more performances between now and the rest of the year.
This concert was recorded by Crimson. Thank you for sharing this with us. This is a stereo audience recording and although at an open park the sound quality is actually quite good. There are some moments of distortion, not too bad though. There was likely some minor editing between songs. This is also another of my favorite concerts. She seems to just get better and better throughout the set.
"
Who Let The Dogs Out?
" - After a bit of soundchecking and tuning, Chan begins a short slow bluesy take with guitar on this cover for a very humorous effect.
"
Remember Me
" - Still on guitar. A nice slow take and sang really well. "Hello!" she says at the end.
"
Could We
" - A good performance.
"
Satisfaction
" - Another solid performance, sang with the chorus.
"
Empty Shell
" - Also really good.
"
Wolf Among Wolves
" - "Anybody got a song they want me to do?", Chan asks. "I got a funny little song", She says. This is my favorite take of this cover. She sings it perfectly.
"
I Want To Be The Boy To Warm Your Mother's Heart
" - Chan goes right into this. This is the version to listen to if you want to hear her play this song. She nails it.
"
Metal Heart
" - A solo guitar version. Her vocals on this are outstanding. This seemed to be a bit of a setlist rarity at the time of this show. This is the last version I have before it was remade at her 2008 concerts.
"
Jump Baby Jump
" - After some blues licks, she settles into this song. Here's another really cool song. She incorporates some lines from her unreleased song "My Daddy Was A Musician" into this.
"
I Dont Blame You
" - Chan asks again for requests. She says "No" to a few of them including "Moonshiner". She finally starts playing this song on guitar. Another really strong performance.
"
Islands
" - "This is a song, kind of about, I guess, Jesus, Buddah, Allah, something...", Chan says. Good take.
"
Rad (Smoosh cover)
" - Chan plays a recording of this song over the PA and according to the taper danced in the gravel in front of the stage while lip-syncing to this song.
---------------------------------------------
2 Pictures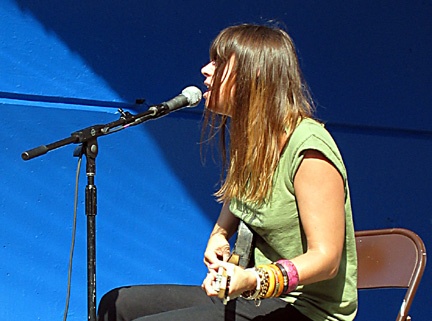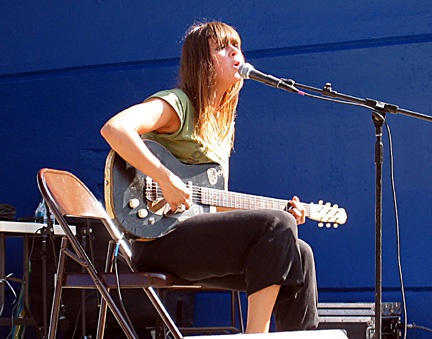 ----------------------------------------------
Matador Forum Member Review
What a great show this afternoon! Her voice sounded sublime. I actually bumped into Chan after the show as I was pushing my 4 year old in a stroller. She started joking around with him, and spent a suprising amount of time trying to interact with him (she seemed to dig his fancy pants). Meantime, I was trying as hard as possible to not blurt out, "Both you and your music are uncommonly beautiful. I love you".....
----------------------------------------------
Photo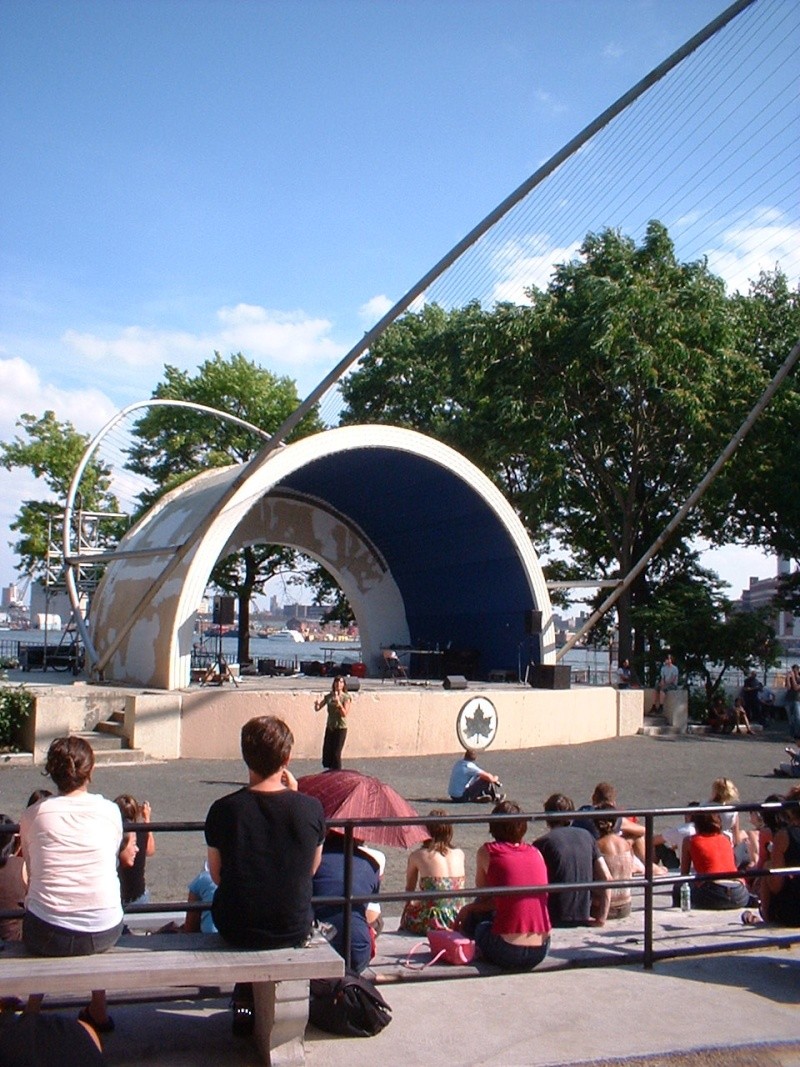 ----------------------------------------------
11 Pictures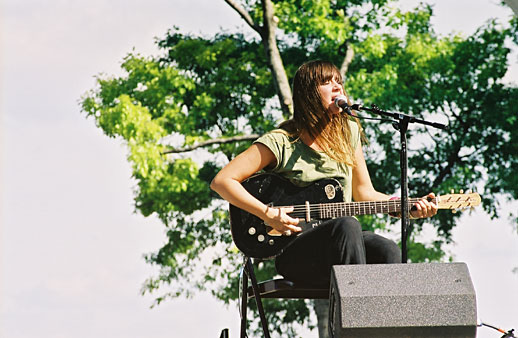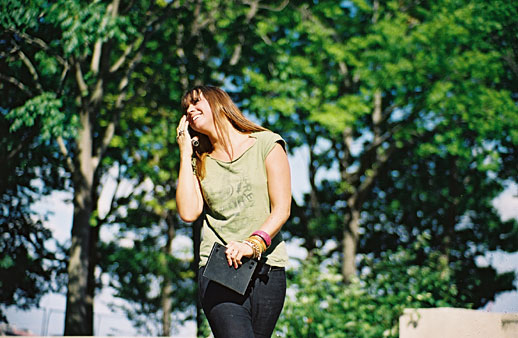 ----------------------------------------------
5 Pictures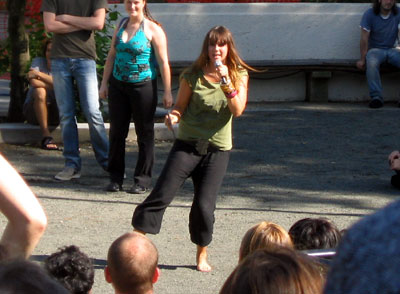 ----------------------------------------------
Review
"Larue" and I and our big sunhats went to the East River Park Amphitheater for a Cat Power performance. It seemed like hardly anyone was there. There was this flat gravel pit area in the front where nobody dared stand except people trying to be discreet about taking photographs. The space is kind of down at the heels but it was neat to watch boats going by behind the stage. Chan played for about 45 minutes. I remember she played "Satisfaction" and "Metal Heart," and "I Don't Blame You." I can't remember what else. [OK later I looked it up and my memory was jogged that she played "Who Let the Dogs Out?" and a White Stripes song: "I Want to Be the Boy to Warm Your Mother's Heart."] She appeared to run out of ideas so she asked the audience for suggestions (I helped get Metal Heart going), but boycotted doing ones like Moonshiner and Good Woman. Oh how did I almost forget? For the last song she unplugged the mic and got down in front of the stage and danced around lip-synching and interpretive dancing to some rap song sung by a small child. I'm not cool enough to have any idea whose song it was. She seemed pretty cheerful but not so much that she would have wanted to stay there for 3 hours singing to us, which I would have preferred.
--------------------------------------------
Picture

_________________
"Ready to get depressed?" - Chan, 11/16/13

Cokelike




Messages

: 3495


Thanks

: 17


Date d'inscription

: 2012-02-14



---
Permissions in this forum:
You
cannot
reply to topics in this forum