I'm not sure that i understood very well, but i think that Chan said on this video that she's also touring solo in order to rehearse and improve hers skills before recording her next album:
_________________
Bitchin', complainin' !
_________________
Bitchin', complainin' !
I'll go ahead and add the relevant quotes here from her recent interviews.

This is from the Caoker Interview linked to above, not sure on the place or date, but maybe in Beijing on 12/7/13? I added the words in parentheses.

I want to start with your new album. "Sun". 

Its old, now. Its a year old, sorry.

But still your latest album, right?

Yeah, I wanted to come back with the band but I couldnt afford it because theres 14 people. Its
a lot of, um, a lot to deal with so... I had been actually touring solo. The time that I uh (arranged)
for this show to happen, I had already had to say goodbye to my band and I was doing something else
because I'm about to record another record. So this is the middle. 

So now you're about to record another record?

Not about to. But every time, before I record, I always, uh, except when I was, except for "Sun", 
because I was in a relationship that needed me to be, you know, at home, you know. And, uh, 
that relationship is over. But, uh, my previous relationships, you know, I had another, I had
2 other previous relationships. And those relationships didnt require me to be home. But this one
did. But normally before I record I go out on tour so I'm super familiar with my instrument and my 
thing (mimes piano playing) so that when I go into the studio its super easy to do what I want.
That's why I'm touring for a little. So I'm not about to record. I'm doing this step that I need to
do before I go into the studio.
Last edited by Cokelike on Wed 19 Feb - 8:20; edited 1 time in total

_________________
"Ready to get depressed?" - Chan, 11/16/13
From the 11/19/13 Courant Interview
http://www.courant.com/entertainment/music/nm-ht46catpower-20131114,0,962436.story?track=rss
"I've got 82 albums to go," says Marshall, pulling a number seemingly out of the air. (She's released nine full-length records to date.) "I'm gonna start [on the next one] in January."---------------------------------------------
From the 1/25/14 TV New Zealand Interview
http://tvnz.co.nz/entertainment-news/cat-power-going-solo-laneway-5807722
Marshall says she is "always" working on new material but was noncommittal when asked how far off a new album might be.
"Any time soon? Well I almost died in 2012 and I came a little bit close to it in the fall of last year, you know, from stress and different things, so I'm always trying to stay ahead of the game."---------------------------------------------
From the 2/6/14 Broward Palm Beach New Times Interview
http://www.browardpalmbeach.com/2014-02-06/music/cat-power-s-creative-mo-i-just-collect-data-about-life/
Are you working on any new music now?
Always. Always. Always. Always. Always. Always. Always. Always. Always. Always. Usually at this stage, most people think of going to work as showing up during certain hours. I just collect data about life. Everything is part of a collection of the memory. It's not really work. Living life is the greatest inspiration for me as a writer. So I'm living life. I wrote a song the other day. I wrote one about ten days ago on the beach in Byron Bay, which is in New South Wales, Australia. I'm a creative-type person. I'm always doing little things that a lot of people don't consider work. What I'm doing makes up memories. I'm creating them right now through meeting different people. All kinds of things rest in your mind, and then sometimes maybe a dream will come and there will be an explanation of the empyreal. It can be a great conversation with a truck driver that can inspire me to think different than I was five minutes previously
.

_________________
"Ready to get depressed?" - Chan, 11/16/13
Can you belive that we may have a new Cat Power album only 2 years after the previous one?  
_________________
Bitchin', complainin' !
Well, she first mentioned ''Sun'' back in 2006 and was even naming songs that would be on it soon after. 

 But with that said, I do think this new album will come out sooner than 6 years from now. Hopefully by the end of this year.

_________________
"Ready to get depressed?" - Chan, 11/16/13
_________________
Bitchin', complainin' !
Man, times flies. It was 4 1/2 years between Jukebox and Sun. And now we are looking at maybe 5 years between Sun and the new album, if we suppose that it will come out sometime this year. We still dont know much about the new album. 

From the 1/22/16 Syndey Morning Herald Interview:

"I have one called Bo Diddley," Marshall says, "it goes, 'Bo Diddley, Bo Diddley, Bo Diddley, Bo'." She sings the line repeatedly, a dollop of unbridled joy in the final syllable, and if the tune sounds like a homespun lullaby it's because that's exactly what it is. Marshall has been creating songs for her nine-month-old son – the most recent one was about him gnawing on her finger with his first baby tooth.

From the 2/XX/17 - Latercera Interview:

In a report it was published that she has been composing new songs where her source of inspiration is her son. What can you say about those new songs? 
My son is my biggest inspiration, but not when I write songs. It does not matter if I have 10 or 100 children, I will always be myself, creating art outside the context of being a mother.

Are you planning to release a tenth disc soon? Do you still value disc format these days, when everyone seems to prefer to listen to songs via streaming? 
Yes, I'm finishing my album now. I, in fact, only listen to vinyl records. I feel sorry for not having more hours in the day to enjoy those albums. Although sometimes I also listen to music online when I need it urgently, like Frank Ivy's song Ivy, which I love. 

Your latest album, Sun, was highly praised, as well as being very different from The Greatest, for the incorporation of electronic instruments. Do you plan to continue in that direction on your next album? 
Not at all. Since the release of my album failed, due to my repeated hospitalizations for my blood disease, I lost almost all my security and determination. My health sank, as did my career. But I did not stop writing songs and just at that moment I suddenly became pregnant, achieving a newer and stronger version of myself that I did not know existed. Then this new album is back to the origins.

From the 2/23/17 Pagina12 Interview:

Can you advance something of what the next disc will be like?
The new album is almost finished. And I'll do my best to get it in circulation this year. It would be ideal and also logical. 

Is it true that for this new production you composed a song dedicated to Bo Diddley, considered the architect of rock and roll?
I think there was an error or confusion in the article you read or from the person who gave you the information. My son is called Boaz, and I dedicated a song called "Bo Diddley" because it is the nickname that I gave him. So it's for my baby.

Your latest studio work, Sun (2012), is heavily influenced by electronic music and you lent your voice to some such projects as Appaloosa. Will you continue to delve into that terrain on the disc that is about to be released?
My next album will be very different from Sun.

_________________
"Ready to get depressed?" - Chan, 11/16/13
Nico Segal plays on the new album. 
http://www.vulture.com/2017/10/profile-nico-segal.html
"He also recorded a spiraling, prominently featured trumpet solo on the sparkly, Auto-Tuned Bleachers song "Foreign Girls," added subtle backing trumpet to Ed Sheeran's "Barcelona," and ran into Cat Power's Chan Marshall one day at a studio in L.A. and recorded with her for her upcoming album."

_________________
"Ready to get depressed?" - Chan, 11/16/13
I've asked Beggars France if we can hope for an official statement regarding the new album before the end of the year. Here is their answer.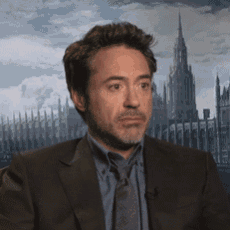 _________________
Bitchin', complainin' !
---
Permissions in this forum:
You
cannot
reply to topics in this forum