9/13/19 - Tampa, FL, Ritz Ybor
Setlist:
He Turns DownInto My Arms - Dark End Of The Street - I Don't Blame You - I Am Stretched On Your Grave Medley HorizonRobbin HoodThese Days - Song To Bobby
Me VoyIn Your Face - Bad Religion  Great Waves  Metal HeartWhite Mustang  Cross Bones Style - Nude As The NewsManhattanHateGood WomanThe GreatestWandererHe Was A Friend Of Mine - Shivers
This is the 61st performance of the year.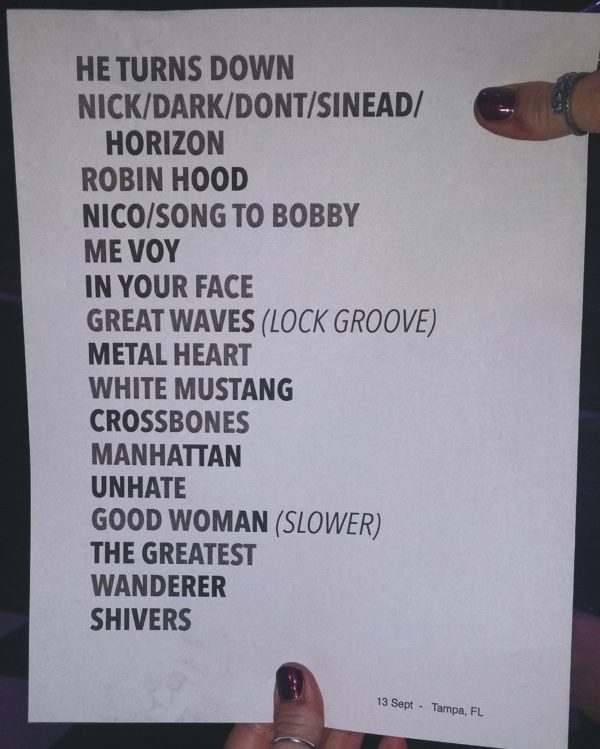 Last edited by Cokelike on Thu 3 Oct - 17:19; edited 1 time in total

Cokelike




Messages

: 3538


Thanks

: 17


Date d'inscription

: 2012-02-14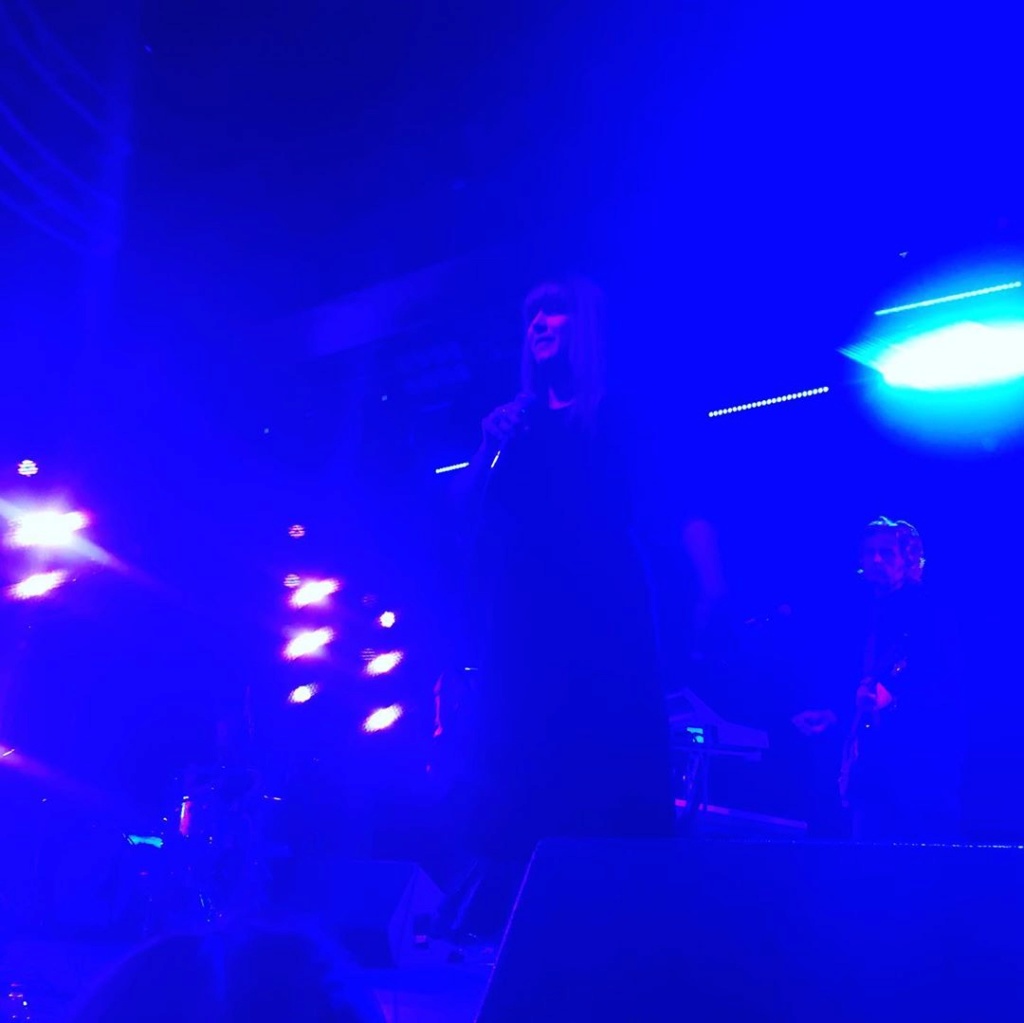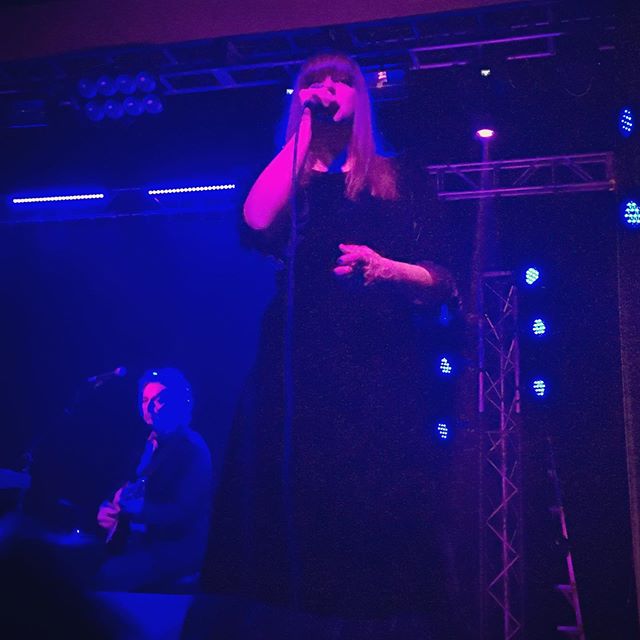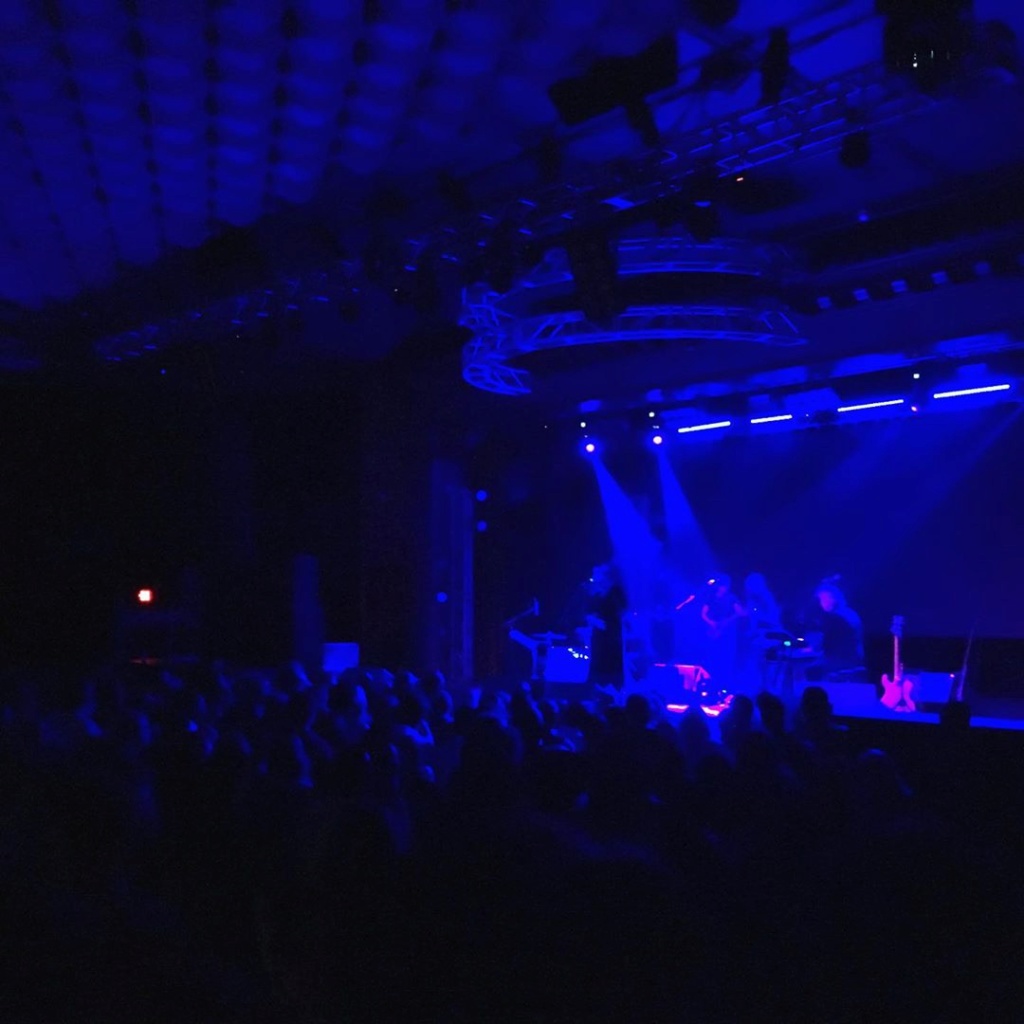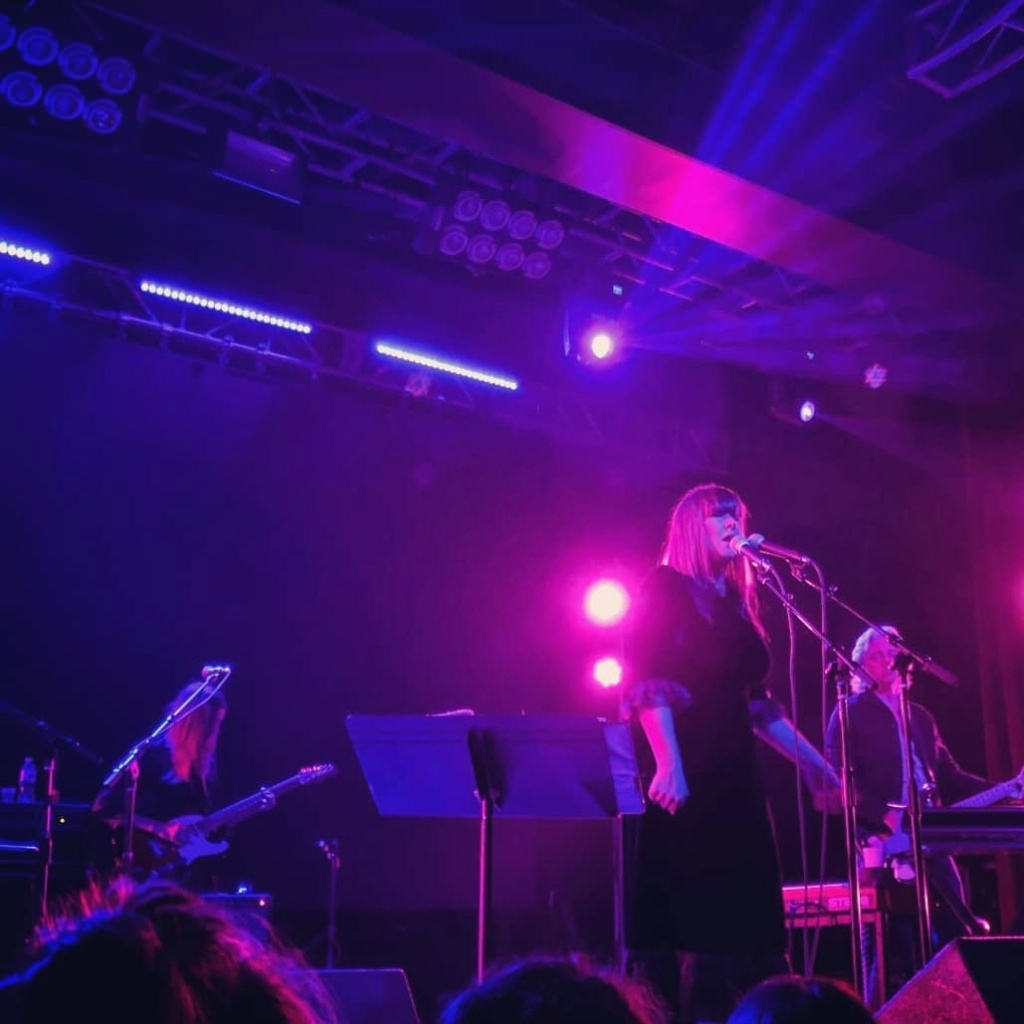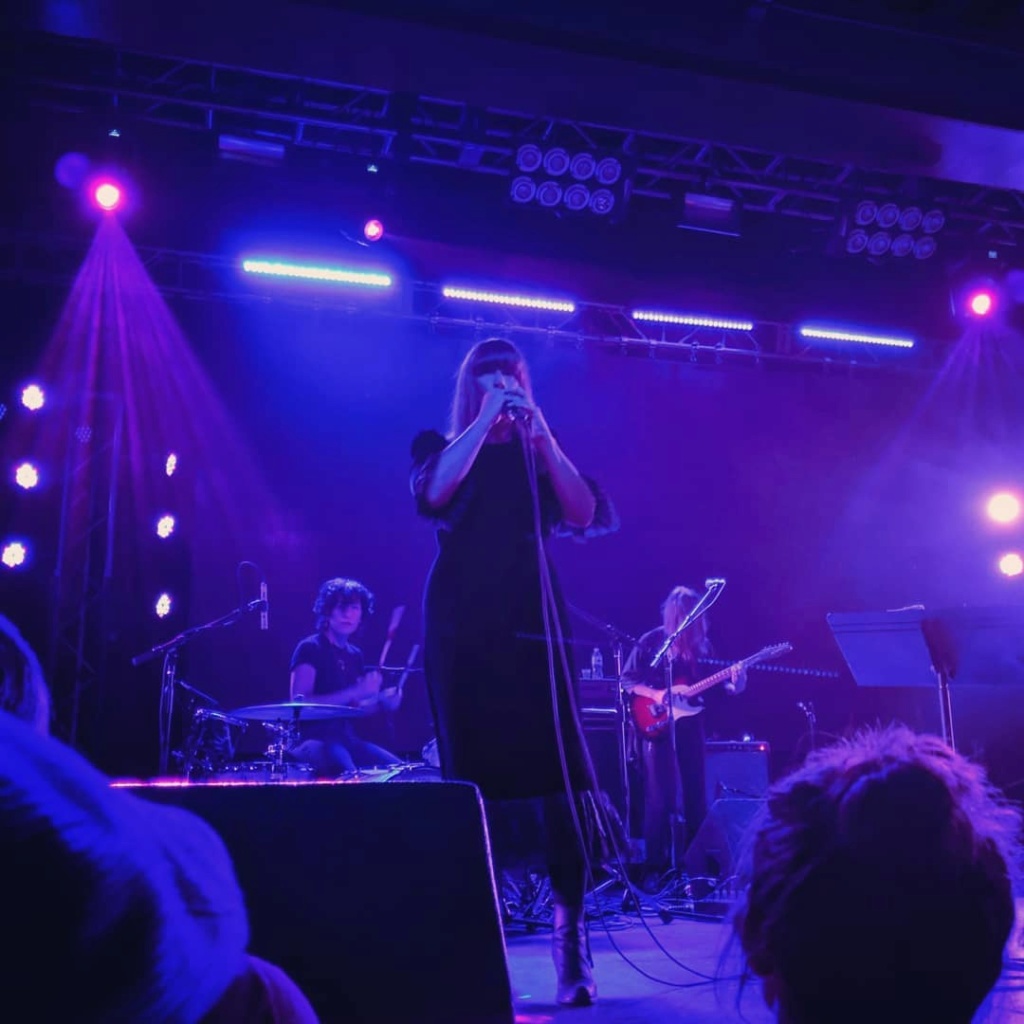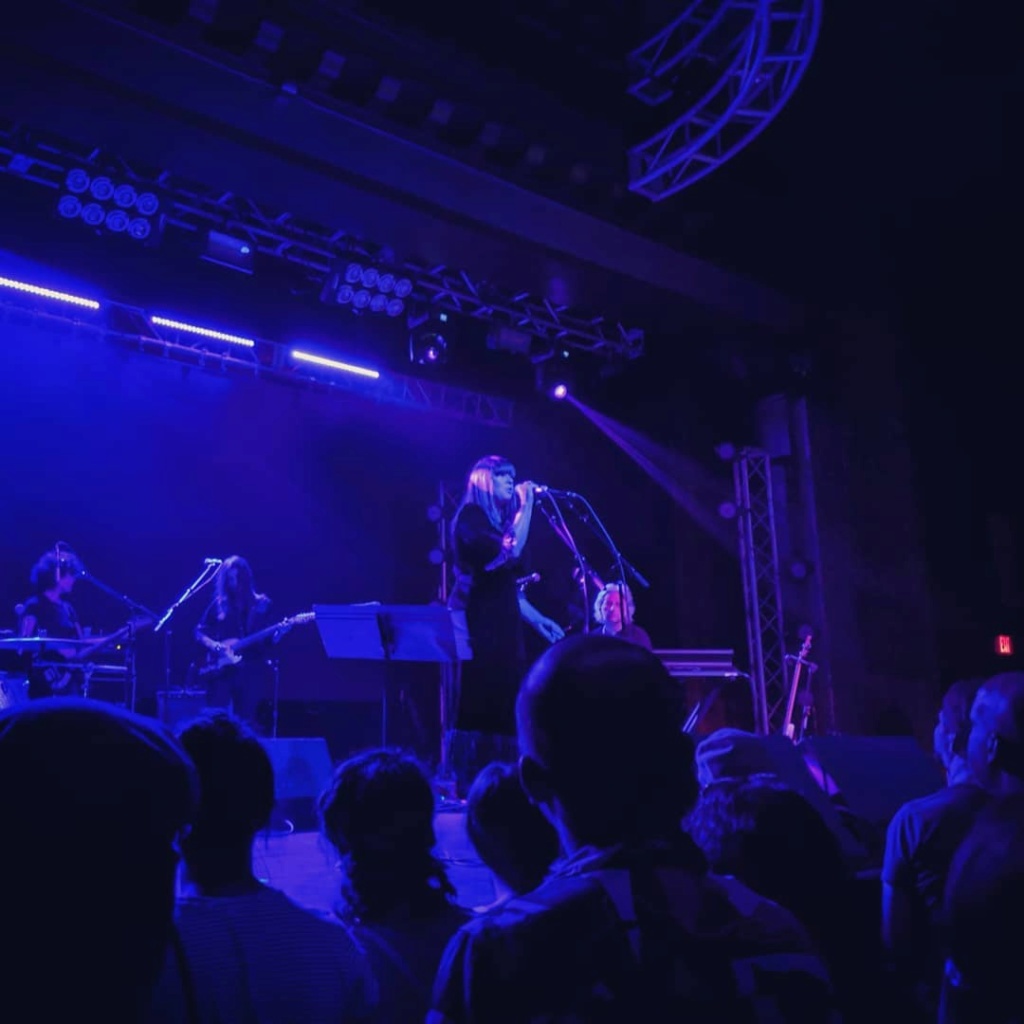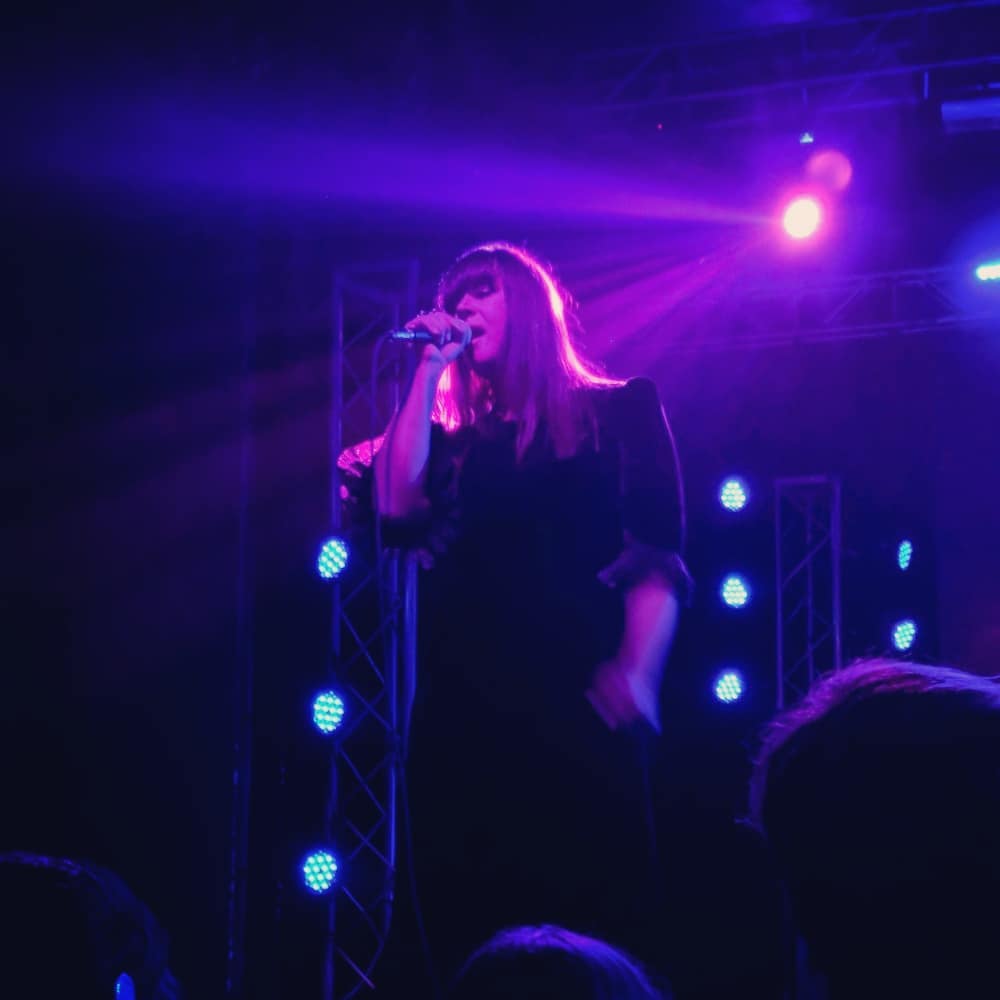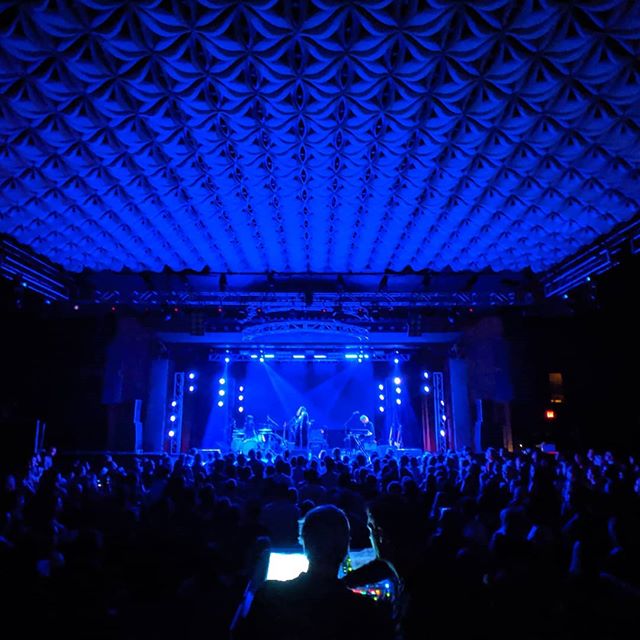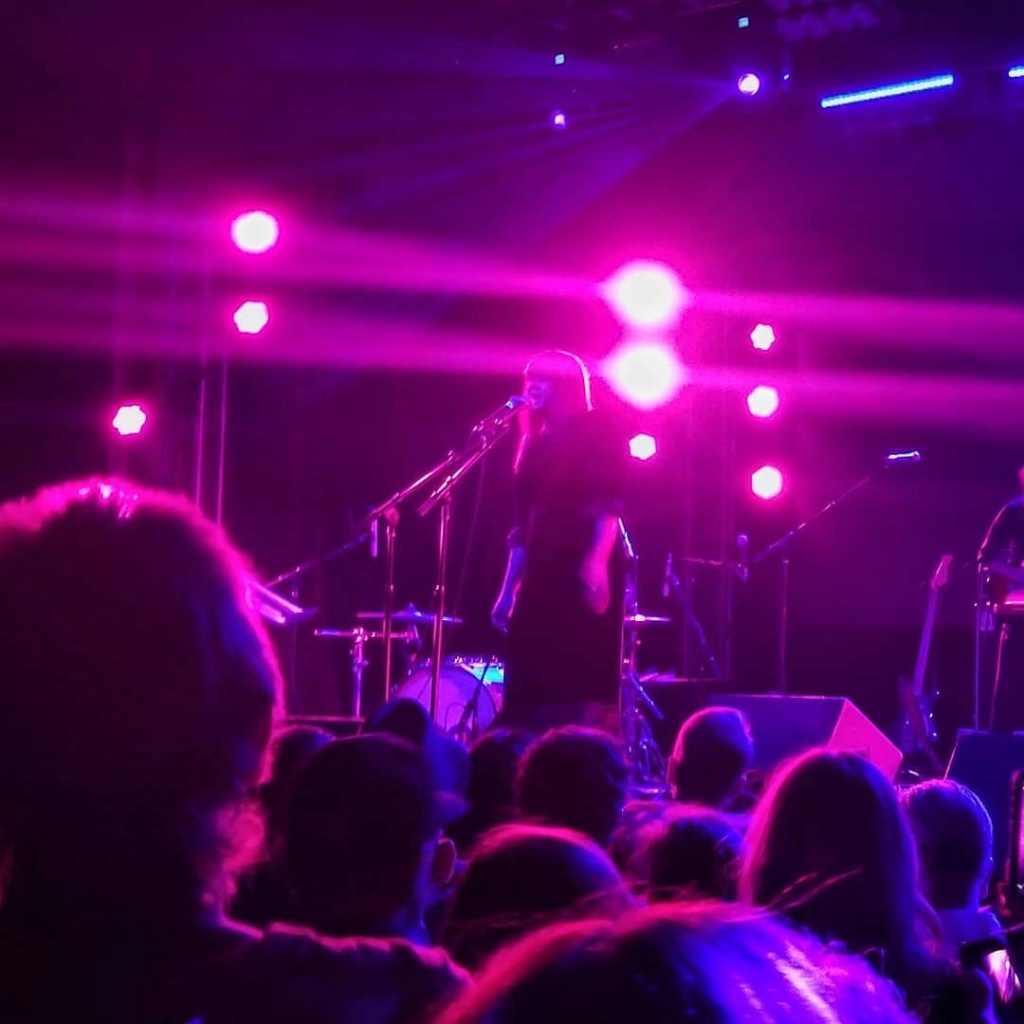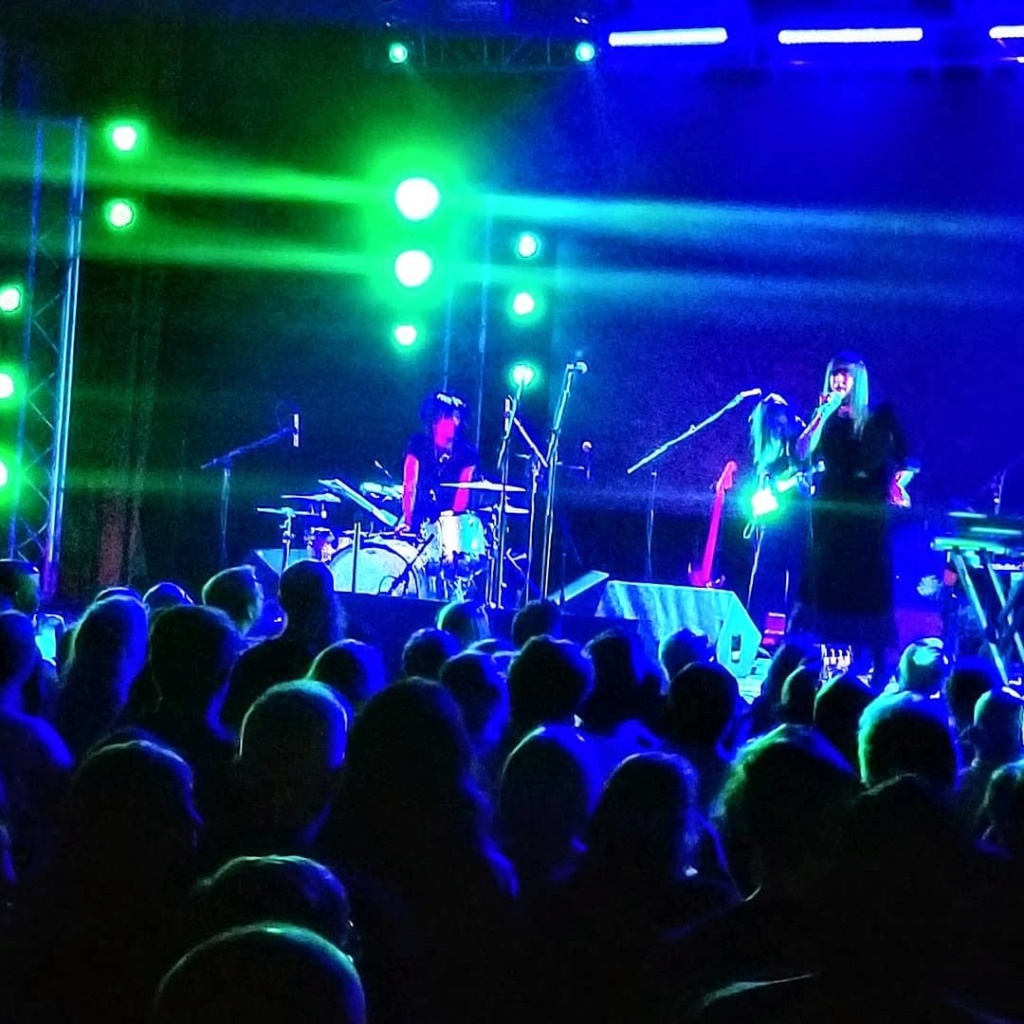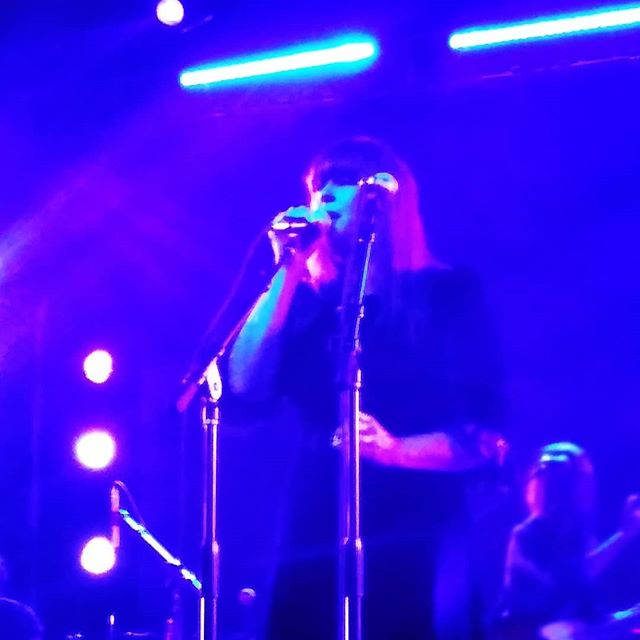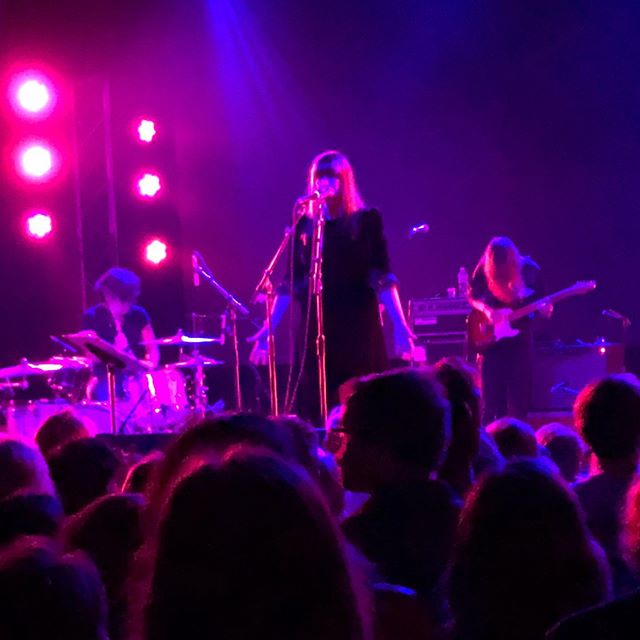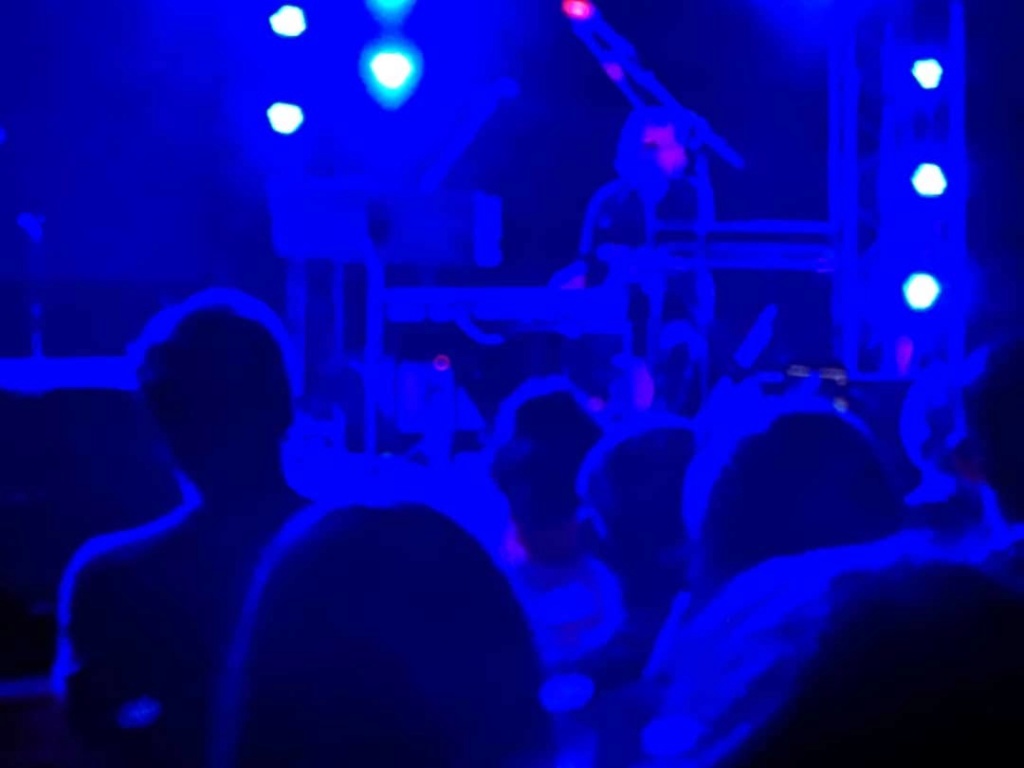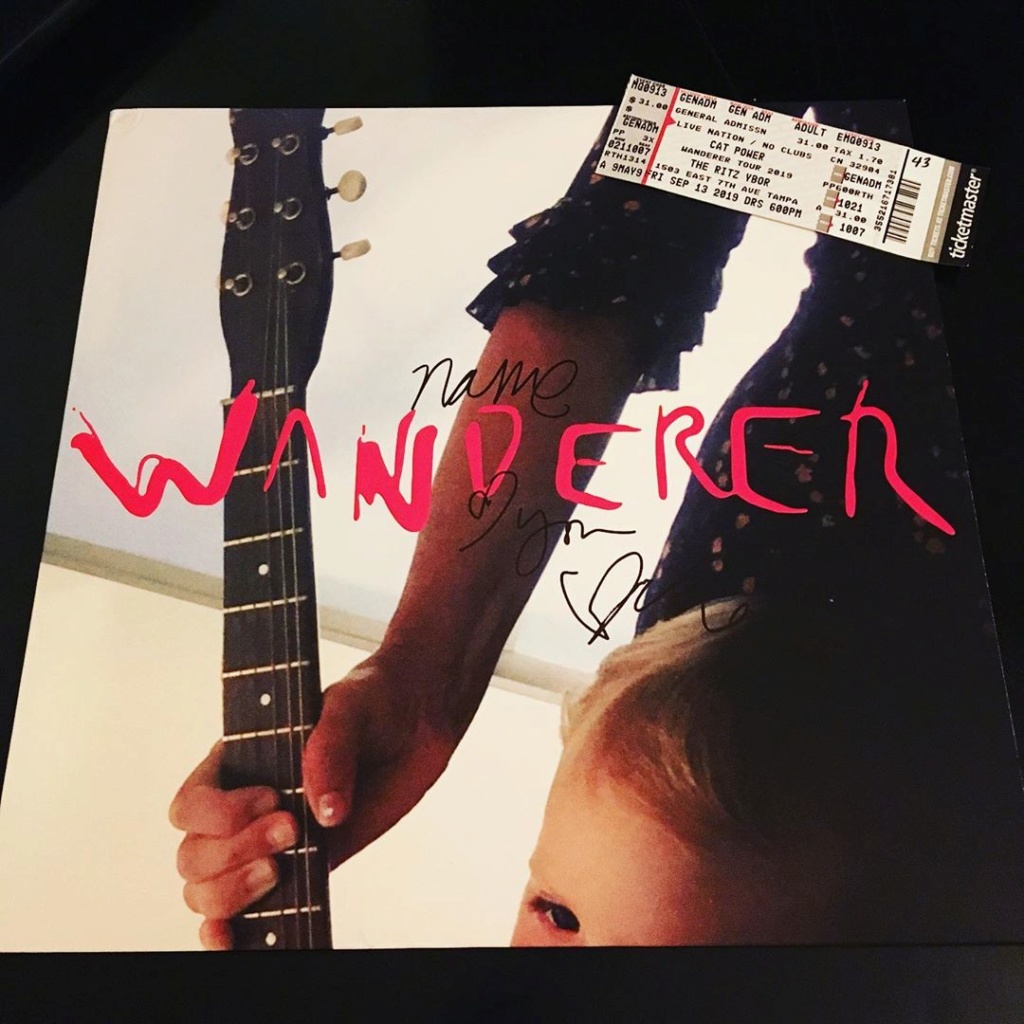 Review
https://showsigoto.com/cat-power-review-2019/
Review
https://www.tampabay.com/arts-entertainment/fun/2019/09/14/review-cat-powers-depth-dreamy-delivery-captivates-the-ritz-ybor-in-tampa/
By the time Cat Power's concert at the Ritz Ybor let out Friday night, there was already a line of ravers waiting to get into the club for a weekly dance party.
It's hard to say how much of the concert they heard. But in the waning days of Hot Girl Summer, the mix of party culture and poetry culture actually kind of fit. Because Sad Girls are having a moment, too.
Billie Eilish, Lana Del Rey, Clairo, King Princess, Weyes Blood, Stella Donnelly, Bat For Lashes, Florist, Caroline Polachek, Madison Cunningham -- there's been so much excellent, dreamy, introspective indie pop of late that it feels like the perfect time for Chan Marshall, no doubt a patron saint of them all, to drift back into our lives.
A dozen years after her last Tampa Bay concert, Marshall, 47, wafted across the Ritz's stage in a long black dress with a stick of incense, her bangs curled down across her eyes. She has long battled stage fright, and on Friday was lit from the back and side, rarely from the front, never quite revealing herself. And she had little time for small talk, though she did smile and brush hands with the audience.
"I appreciate you coming and being part of this world within a world," she said.
Marshall focused her attention on transfixing them with more than 20 years' worth of songs, gently shifting and swaying in the watery blue and purple light. Her voice, textured and hypnotic, melted from a moan to soft scatting, echoing through multiple microphones on an extended, Spanish-influenced rendition of her 2018 protest song In Your Face. Not once did she slack off as a vocalist, not even during the songs she's sung the most, like the loving and dreamy The Greatest or country-torchy Good Woman -- it all still sounded personal to Marshall.
Behind her, a three-piece band fleshed out sparse yet deep arrangements that punched in exactly when needed -- a drumbeat cracking the spaghetti-western drama of Robin Hood here, a twangy guitar reverberating through These Days there. Only later in the set did the music leap from jazzy, soulful introspection to full-on indie rock, with bigger beats pumping and clattering and rippling through Metal Hearts, Cross Bones Style and Manhattan.
A formidable cover artist, she sang or incorporated songs by Nick Cave, Sinead O'Connor, Jackson Browne and even Lana Del Rey's noirish White Mustang ("She's up there smiling down on us," she said, presumably knowing that Del Rey is still alive).
And she closed with a couple of covers -- the traditional folk song He Was a Friend of Mine into the Boys Next Door's Shivers, a hopeful arrangement with a chiming guitar ringing through the venue. She called her return to Tampa an "honor and privilege," grabbed her notebook and waved her way off stage.
"Enjoy this life," she told fans at the Ritz. "It is so short."
Advice even the ravers outside could appreciate.

Cokelike




Messages

: 3538


Thanks

: 17


Date d'inscription

: 2012-02-14




Cokelike




Messages

: 3538


Thanks

: 17


Date d'inscription

: 2012-02-14



Similar topics
---
Permissions in this forum:
You
cannot
reply to topics in this forum