7/5/06 - Greensboro, NC, The Flying Anvil
Incomplete setlist:
John, John
House Of The Rising Sun
This was the twenty-first concert of the tour and the fifth solo concert of the year.
2 Pictures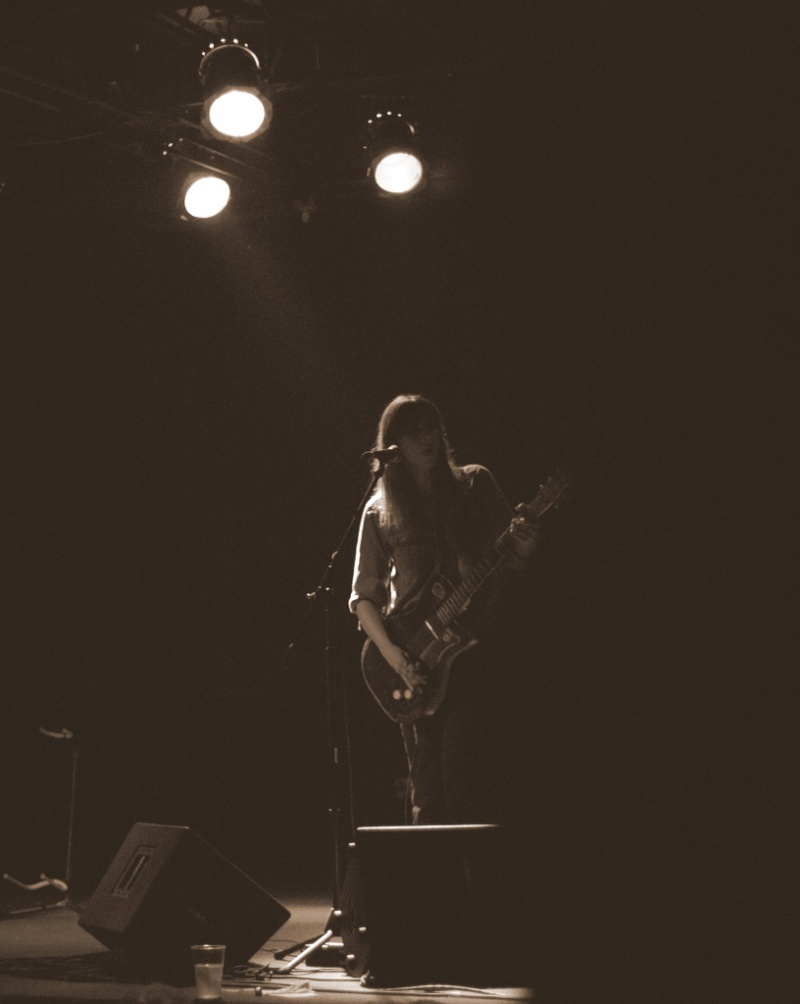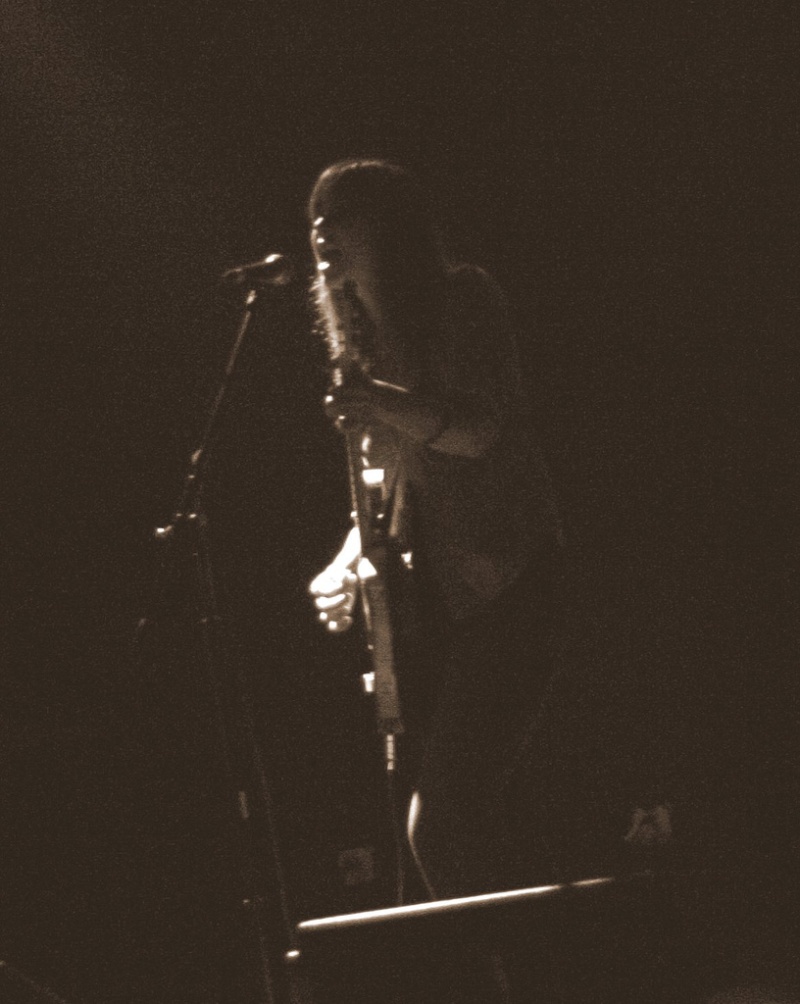 ----------------------------------
Review
"It's not, human," the singer said, pointing at the microphone, squirming on the piano bench at the one-woman concert last night at Greensboro's newest music venue, The Flying Anvil.
"She" is Cat Power, a Memphis soul-infused version of Patti Smith. At last night's show she and the sound man couldn't see eye to eye. She'd ask for more reverb, then it was less attack. What kept coming through the monitors made her absolutely sore in frustration. What's worse, she had absolutely nothing to hide behind on stage. It was only her, her piano, and what looked like a big brother's guitar she borrowed, but never returned.
She was clearly frustrated. The cement walls at the Anvil bounced the sound around and smacked her in the face again, and again, and you watched her wince every time it hit her. Crazy thing is she sounded absolutely beautiful. Even though she'd literally stop in the middle of the show and put her head down on the piano like Don Music, the frustrated puppet from Sesame Street, and apologize for it not sounding better.
"I'm ruining the show," she said and she'd nervously wipe the straight bangs from her eyes and smooth them back down again.
People shouted from the crowd: "You sound great!"
It couldn't appease her, though. No matter what you said she couldn't shake the critic in her head. All the shudders, winces, and contorted faces that it takes to hit that zone isn't always pretty, and I was grateful to take a seat to somebody's elses process. Reminds me how vulnerable music can be. Reminds me how it's more important to love music than master it.
-------------------------------
7 Pictures
--------------------------------
Review
Saw her last June in Greensboro, NC. Wasn't a huge fan. Just heard "The Greatest" and loved it (still do).
She wasn't god-awful, so to speak. Just really, really out of it. She still managed her way through halfway-decent covers of "Hit the Road, Jack" (aptly renamed "Hit the Road, Chan") and "House of the Rising Sun," but that didn't stop her from cutting off nearly every song midway through to ask for more reverb, fewer spotlights, and various other nitpicky items. Fans shouted "You sound great!" to which Chan replied, "Yeah, but I could sound better."
I knew something was up when she asked everyone in the audience to sit on the floor at the start of the show. After rambling through bits and pieces of "Greatest" songs for about two hours, she sat down on the front of the stage, asked for a cigarette from an audience member, and started talking about when she used to live in Greensboro, which was kinda cool seeing as how I'm from there, too. After a half-hour of chit-chat with the crowd, she said "Thanks for coming. 'Night," got up, and walked offstage.
Not the best concert, but it makes a good story, I guess. Why doesn't she tour with the band that performed with her on "The Greatest"? Seems to me she'd be more coherent and together if she had a backing band keeping an eye on her.

Cokelike




Messages

: 3538


Thanks

: 17


Date d'inscription

: 2012-02-14



---
Permissions in this forum:
You
cannot
reply to topics in this forum