9/12/03 - Melbourne, Australia, Athenaeum Theater
Incomplete setlist:
Seven Nation Army
This was the 6th performance of the tour. Woman and Children opened. Chan played solo for this show. Appearently an audio recording was made of this concert. Does anyone have a copy?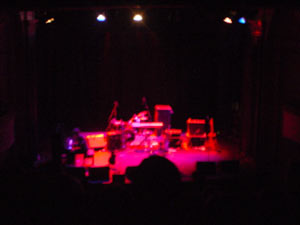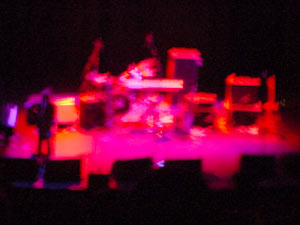 Matador Forum Member Comments
Solo show was amazing. Thousand times more enjoyable than wednesday, probably because we actually got to hear her sing.
I have heaps of photos from wed & some audio from fri (incl. 7min attempt at "Seven Nation Army") but quality is sometimes a little shoddy.
---------------------------
Athaneum solo was pretty good and a lot better than what I expected, considering all the bad reviews/reports of Chan's performances that I've read on this board. Her chit-chatting dragged on a bit but I wasn't too bothered about it. Rather amusing actually. Especially when she called for "the princess bitch" to be violently dragged out of the venue. Was good to see her in a laid-back mood and enjoying herself. Though I really wished that she played some more off "You Are Free" and some of my favourites (Rockets, Cross Bones Style, Moonshiner, Ice Water, I Found A Reason, Red Apples etc.), overall, I was happy with what I heard and saw. Woman & Children were good too. Must check them out.
----------------------------------
Review
I'll say it now: worst show ever. We tolerated her drink-and-drug-addled presence for an hour and a half before we, like many before us, waked out in disgust. After such a magnificent album, seeing her (if you can call it "seeing" when she sat in the dark the whole time) live was intensely disappointing. The two coherent songs she did manage to put together were sublime, but fell well short of making up for the rest of her farcical perfromance.

_________________
"Ready to get depressed?" - Chan, 11/16/13

Cokelike




Messages

: 3481


Thanks

: 17


Date d'inscription

: 2012-02-14



---
Permissions in this forum:
You
cannot
reply to topics in this forum