6/15/03 - Amsterdam, Netherlands, Paradiso
Incomplete setlist:
I Dont Blame You
Sad, Sad Song
Fool
Maybe Not
Evolution
Empty Shell
Satisfaction
Dead Leaves And The Dirty Ground
Knockin On Heavens Door
Black Sabbath
others
This was the 72nd performance of the tour. I am not sure if a recording for this concert exists or not. Does anyone have a copy?
Concert Review by Steve Mccarron
Cat Power concerts are full of folklore. Most people have heard the horror stories as they spread like Chinese whispers through the music world. I'm sure there are elements of truth behind them and that there really have been some truly awful moments in the world of Cat Power. As it stands though, I haven't witnessed them personally.
That said, I have seen Cat Power live twice previously in the period between the Covers Record and the release of You Are Free. Both occasions involved Chan Marshall playing alone and while not bad, were not completely great either. She was mainly uncomfortable performing at these concerts, with her hair shrouding her face, she did not speak to the audience; in fact she barely even paused for applause in all that time as she strung sets of chords together and mumbled over them.
22 months later and Chan is back in Europe promoting her most acclaimed and popular album to date, You Are Free. To be honest I was wary of this concert being filled with more of the same insecurities but along I went like a good music fan with some hope in my heart. Little did I know of the Shakespearean comedic tragedy that would unfold.
Act I
Firstly, I was pleased to discover this current tour is not a monologue. There is an extended cast that includes additional guitarist, drummer, and a violinist/keyboardist/ bassist. I do not wish to underplay their roles in the story as they brought so much to the show. However, I cannot for the life of me remember their names and I can't find them anywhere else on the internet so sadly they shall have to remain nameless. Not forgotten though.
For a period of about 25 minutes they all combined to play countrified variations of Cat Power classics, and it was on the whole very pleasant. Chan told the audience to sit on the floor and as they did, I was hearing definitive songs that actually resembled the original versions. Sure, they had been toyed with and had new make-up on, but it was songs, and it was nice.
The key factor that was bringing the message across was the layered vocals. Chan's voice may stand out as the lead but it was really boosted by the rest of the band joining in on backing. 'I Don't Blame You' being a prime example, possibly the stand out moment of Act I.
Here came the first major twist though: The band upped and left.
Act II
Of course, Chan didn't leave. That would be silly, though now I come to think about it, not completely inconceivable. Instead she chose to sit onstage and demonstrate her air guitar skills in tribute to the National Air Guitar Championships, and that's just weird in itself. This can't be the same Chan that refused to talk previously. It's impossible.
Or not as it seems, for the next 15 minutes were a reminder of how it used be. Pushed away was the country vibe, as a melancholy backdrop was slowly unravelled. Sombre songs such as 'Evolution' were rolled out on the piano and the tunes began to meld together just like old times. She even [jokingly?] tried to pull all her hair over her face at one point. It wasn't old Chan though. She was still playing songs and interacting with the audience. Though, admittedly her constant calls for the "biological computing scientist" didn't sound like the sanest interaction possible.
Thankfully this segment of the show was pulled back from the brink by her cover of 'Satisfaction' just as it seemed she may lose part of the attentive audience.
Act III
Suddenly the mood swings again. The band returns one piece at a time and without warning they are blasting out a cover of 'Dead Leaves and Dirty Ground' by the White Stripes. Well it completely caught me by surprise. This was Cat Power rocking out. People were almost dancing! It was so far removed from my previous experience with old Chan, when I couldn't move my feet on a sticky floor, because every muscle twitch would result in a creak louder than the music.
Then the band went into a cover of 'Knockin' On Heaven's Door', and once again it sounded like a real song. I was thinking it was too good to be true, but no, it got better. They started up on a cover of 'Black Sabbath' by erm… Black Sabbath, and even though they didn't make it to the rock out part of the song it was still eye opening.
It wasn't the last piece of drama to unfold though. After feeding the guitarist birthday ice cream and dousing him in birthday champagne, Chan ventured out into the audience with her trusty mic. Sadly, I was not in a position to see what was happening. All eyes focused to that area in front of the stage, but only a limited few could see the truth of what was really going on. All I know for sure is that the band played like a rock for quite a long time and they didn't seem perturbed by the actions taking place in front of them. Over the top, Chan was unleashing her soul, wailing loudly to "Fuck the pain away," and most importantly demonstrating the real talent of her voice for once. It was for me, moving, emotionally-charged, and exciting. All of the things I had yet to experience at a Cat Power show.
Finally she returned to the stage, and well, she left again. The band finished up and announced that they couldn't play any longer as they had to catch a ferry to England. The imaginary curtain falls.
Act IV
The real tragedy of the concert is that there was no further act. After 1 hour and 10 minutes, that really was the end (and it was only 5.10pm).
The audience wanted more and I did too. For the first time I was leaving a Cat Power show wishing it would go on instead of my typical, "Well, that was nice, but thank God it's done." Sadly we were to miss out on great songs such as 'He-War' and the beauty of most of Moon Pix, but what can you do?
Even now I cannot comprehend all that took place in the Paradiso but it did have so many ingredients that make a good concert. Chan Marshall sang like an angel at times, let leash the true power of her voice at others, as well as screaming loud enough to make people cover their ears. Oh, and also doing what can only pass as stand-up comedy in her world.
All in all, it was madness, but despite the confusion it was a great musical experience. The lesson learned is that the folklore is irrelevant. You will never know what a Cat Power show will bring so it's up to you to take the gamble. Of course, the alternative is to hold her albums close to your heart and never let them be tarnished. There is no easy answer.
Photos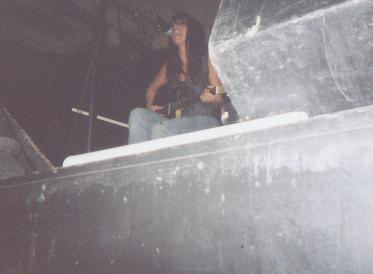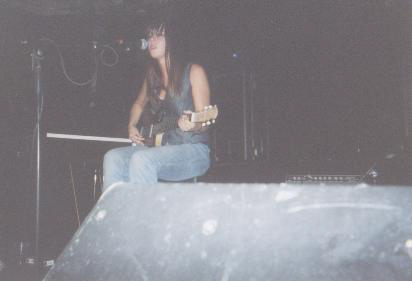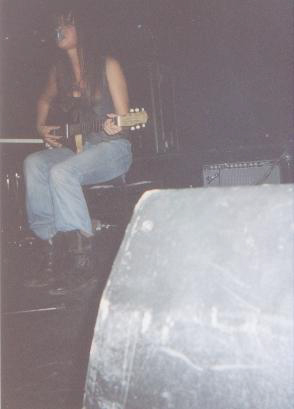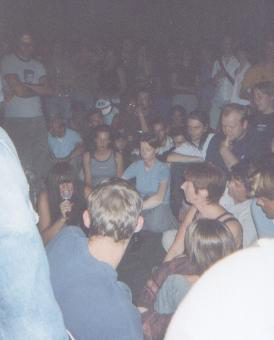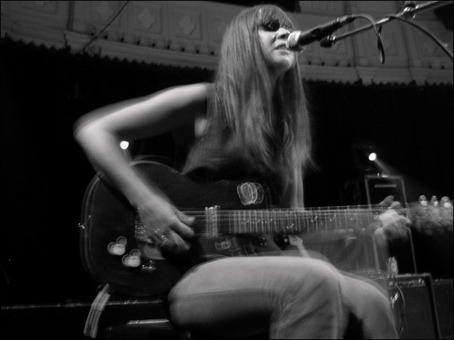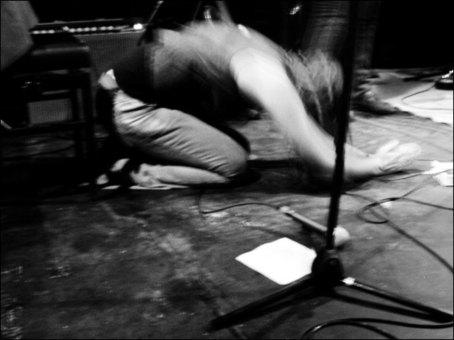 Comment from Matador Forum Member
Uhm well not so good. The good thing was that I sat on stage during the gig which was very exciting, but she played only a few decent songs, the you are drunk topic has already said a lot about this so i´m not starting it all over again. Another nice thing was that I met her backstage, which was very exciting too although she was very drunk and singed her autograph backwards...
Another Matador Forum Member Comment
I really liked the show this afternoon. Chan wasn't extremely drunk and it was fun.

Cokelike




Messages

: 3538


Thanks

: 17


Date d'inscription

: 2012-02-14



Similar topics
»
11/3/06 - Amsterdam, Netherlands, Paradiso
»
7/2/13 - Amsterdam, Netherlands, Paradiso
»
7/10/19 - Amsterdam, Netherlands, Paradiso
»
6/1/17 - Amsterdam, Netherlands, Paradiso Grote Zaal
»
7/6/16 - Utrecht, Netherlands, TivoliVredenburg
---
Permissions in this forum:
You
cannot
reply to topics in this forum