11/29/14 - São Paulo, Brasil, Audio Club, "Popload Festival"
Setlist (incomplete):
MariaWolf Among WolvesSatisfactionHateWhat The World Needs Now Is LoveThe GreatestI Dont Blame YouNamesLet Me GoLord, Help The Poor And NeedyWhyCan I Get A WitnessNaked, If I Want ToMetal Heart
This is the 67th performance of the year and the 49th solo performance of the year.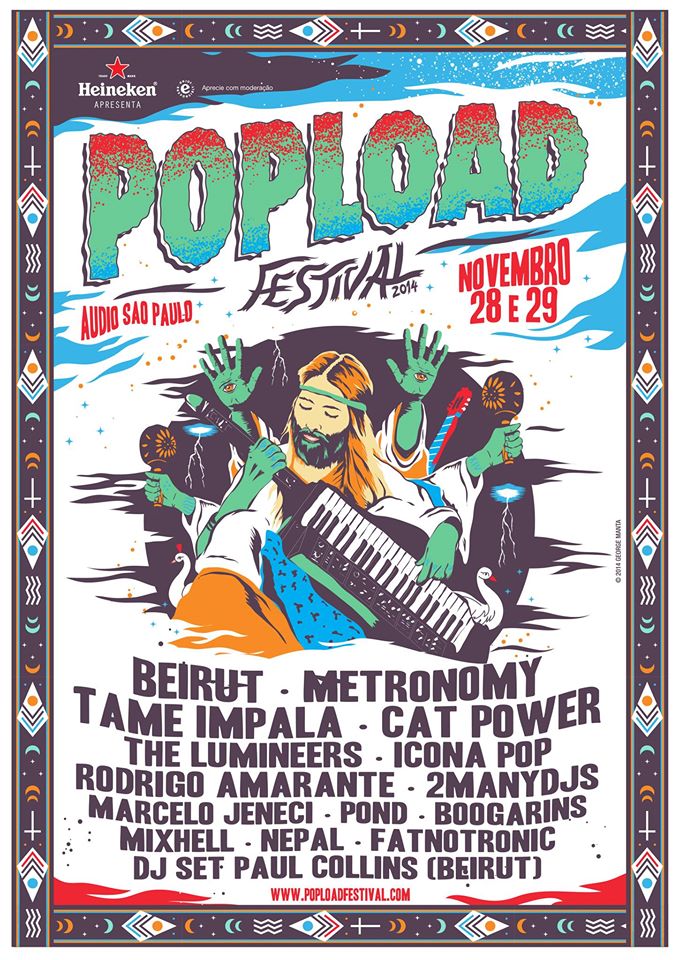 Last edited by Cokelike on Sat 5 Sep - 16:14; edited 3 times in total

_________________
"Ready to get depressed?" - Chan, 11/16/13
_________________
Bitchin', complainin' !
Admin




Messages

: 2611


Thanks

: 18


Date d'inscription

: 2011-10-03




_________________
"Ready to get depressed?" - Chan, 11/16/13
Review
http://www.mondobacana.com/musica-dezembro-2014/popload-festival-2014-%E2%80%93-ao-vivo.html
The gig Saturday, was scheduled "last minute", because of the recent suspension of the South American tour of Beirut (justified by personal problems of its creator Zach Condon). So whatever she were to show there was already onstage profit. And much of the set list was radically different from the previous night. Different also was the very Cat Power. With nerves more on edge, this was a more "problematic" show, with the largest number of incomplete songs and a visible emotional instability. Chan fought with one of the cameras that broadcast the festival live to the TV and the internet (she did not want the device into the background, right next to the piano), fought with the amplifier's volume, even quarreled with the pitch of the beautiful wooden semi acoustic guitar (played boldly without reeds, by the way). Result: with the most visible weakness, eventually sending confessions (like the fact that wrote "I Do not Blame You" thinking of Kurt Cobain) and a larger number of quibbling - between his escapes she spoke about building a force field around him to move on and the message of taking care of those who love you in place of those you love, because soon after turning off their equipment and already have technical changing the venue for the show that would follow. In short: it was nearly an hour of presentation more WTF witnessed in recent years on Brazilian soil.

_________________
"Ready to get depressed?" - Chan, 11/16/13

---
Permissions in this forum:
You
cannot
reply to topics in this forum