Reprises, deuxième.
L'album est enregistré en 2007 avec le Dirty Delta Blues Band: Judah Bauer (guitare); Jim White (percussions); Erik Paparazzi (basse) et Gregg Foreman (clavier).
Le disque sort le 22 janvier 2008.
Il s'agit du 8ème album de Cat Power, et son deuxième disque consacré à des reprises. Seuls 2 titres sont des compositions de Chan Marshall: une reprise de
Metal Heart
(la version d'origine est sur l'album
Moon Pix
) et une chanson dédiée à Bob Dylan,
Song to Bobby
.
Les critiques seront mitigées, certains lui reprochant un ton trop monotone.
La version standard de l'album est composée des titres suivants:
1-New York (Frank Sinatra) - 2:00
2-Ramblin' (Wo)Man (Hank Williams) - 3:47
3-Metal Heart (Cat Power) - 3:53
4-Silver Stallion (The Highwaymen) - 2:52
5-Aretha, Sing One for Me (George Jackson) - 3:12
6-Lost Someone (James Brown) - 2:50
7-Lord, Help the Poor & Needy (Jessie Mae Hemphill) - 2:37
8-I Believe in You (Bob Dylan) - 4:07
9-Song for Bobby (Cat Power, écrit par Chan Marshall et Matt Sweeney) - 4:17
10-Don't Explain (Billie Holiday) - 3:50
11-Women Left Lonely (Janis Joplin) - 4:07
12-Blue (Joni Mitchell) - 4:01
Une version limitée, disponible à la fois en CD et en vinyle, présente 5 titres supplémentaires:
I Feel (Hot Boys) - 2:48
Naked, If I Want To (Jerry Miller) - 2:36
Breathless (Nick Cave) - 5:04
Angelitos Negros (Roberta Flack) - 7:33
She's Got You (Patsy Cline) - 3:29
L'édition vinyle deluxe:
La version deluxe en cd, au format "vinyle replica":
Jukebox is Chan's 2nd album of covers. It was recorded during breaks in her 2007 touring schedule with the Dirty Delta Blues Band.
---------------------------------------------
From the 1/23/08, Rolling Stone Interview:
When did you record Jukebox?
Chan: Last May we started in Miami. The original reason I started playing with Jim White and Judah Bauer was because The Greatest tour was winding down and a lot of those musicians that I was traveling with for that record all had other jobs and other lives. November was when [the new group] started touring together, so we met to see if The Greatest songs sounded okay. And when we got there I was so excited because I had already been telling Judah what songs I wanted to cover on the road, and practice just turned into playing all these cover songs.
How did you go about recording?
Chan: My concept, which we were able to do, was a live record. There were only a couple of overdubs. So we got about ten versions that we liked, and then we went on tour. When we came to Brooklyn we did "Blue" and "A Woman Left Lonely."
Why did you put "Metal Heart" on Jukebox?
Chan: As a young woman I had different fans. Over these years, "Metal Heart" is one of the main songs that people would always call out for. "Metal Heart" is about like, feminism, being a woman. Now I do it with more, I guess ferocity, it's like I really mean what I'm saying, I don't want people to doubt themselves.It's like I'm a pointing a finger. When I'm on stage I'm angry at myself and I'll throw out the metal heart and stomp on it. I think all of us in a lot of different ways had a similar defense mechanism, and the metal heart is just like, we'll refuse to be hurt. And if you refuse to be hurt, you refuse to feel anything. There may have been a time where you needed to protect yourself emotionally, intellectually, psychologically or physically, but time passes, things change, you grow — especially as Western people. Some other people in this world don't have that opportunity to choose between believing in yourself or not.
-----------------------------------------------
From the 2/7/08, Rolling Stone Interview:
Last April, Marshall met Bob Dylan at one his concerts in Paris (Note: Dylan played Paris on 4/23/07). Judging by "Song To Bobby" - the only new composition on Jukebox - it was an emotional experience. "At last we meet", Dylan said. When she had met another hero, Patti Smith, a few years back, she was too drunk and depressed to open up; it was different with Dylan. "I love you", Marshall told him.
"I like the
sound
of that", Dylan replied. "At least
some
body does." She'd felt a deep connection with Dylan since age nine, when she found his Greatest Hits among her father's records - where she would later discover Otis Redding, Billie Holiday, Buddy Holly and the Stones. But the Dylan record was special. "He was all alone on that blue cover", Marshall says. "I didn't know nothing about alone music. It felt like like he was singing to me."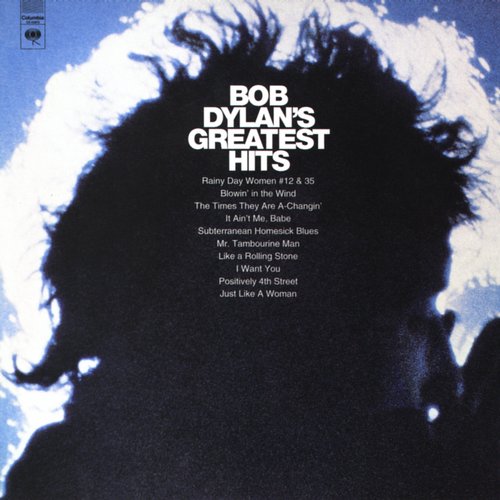 And for the deluxe version:
Amazing difference!


So much diverse stuff and she totally pulls it all off. Making them her own. Lots of bands do covers. But no one does them like Chan. She gets right inside those songs and finds a way to make them so unique. Man, she is good.
I've just checked Jukebox's wikipedia page and there is something that i didn't see before: it says that there was a new version of "Could we" as an itunes exclusive. Have you ever heard it?
http://en.wikipedia.org/wiki/Jukebox_%28Cat_Power_album%29
edit: it was already listed on the rarities topic. I must be blind.

_________________
Bitchin', complainin' !

Anyone have that "Could We" itunes exclusive?

_________________
"Ready to get depressed?" - Chan, 11/16/13
Does anyone know who's playing piano and who's playing organ between Spooner and Gregg on Woman Left Lonely?



Messages

: 137


Thanks

: 3


Date d'inscription

: 2013-05-30


Age

: 26


Localisation

: FRANCE



PathsofVictory wrote:Does anyone know who's playing piano and who's playing organ between Spooner and Gregg on Woman Left Lonely?
 Ask Gregg in the topic we have for questions. 


_________________
"Ready to get depressed?" - Chan, 11/16/13
Good idea! Done 

 !



Messages

: 137


Thanks

: 3


Date d'inscription

: 2013-05-30


Age

: 26


Localisation

: FRANCE




---
Permissions in this forum:
You
cannot
reply to topics in this forum