6/20/13 - Vienna, VA, Filene Center at Wolf Trap National Park 
 This is the 32nd performance of the year and the 50th performance of the ''Sun'' tour. This concert finds Cat Power opening for Billy Idol. This concert is part of the summer performance series of concerts at the Wolf Trap National Park For The Performing Arts.
 This is the fourth and last date of the 3rd US leg. Concerts in Jacksonville (6/16) and Atlanta (6/18) were canceled. Following this, the long-awaited European Leg begins on the 22nd in Duisberg, Germany. 
 (
ebrosnih
)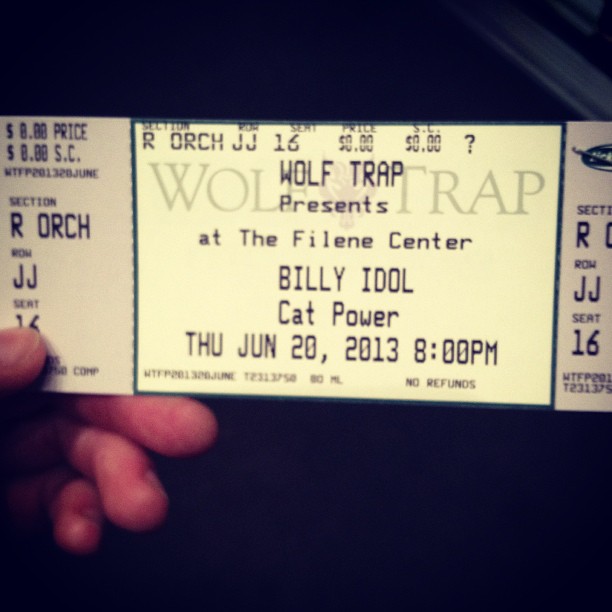 Last edited by Cokelike on Sat 22 Jun - 5:38; edited 1 time in total

_________________
"Ready to get depressed?" - Chan, 11/16/13
(
ssitterson1
)
 (
briiittaaannyyyy
) 
 (
cassidykara
) 
 (evanfbit)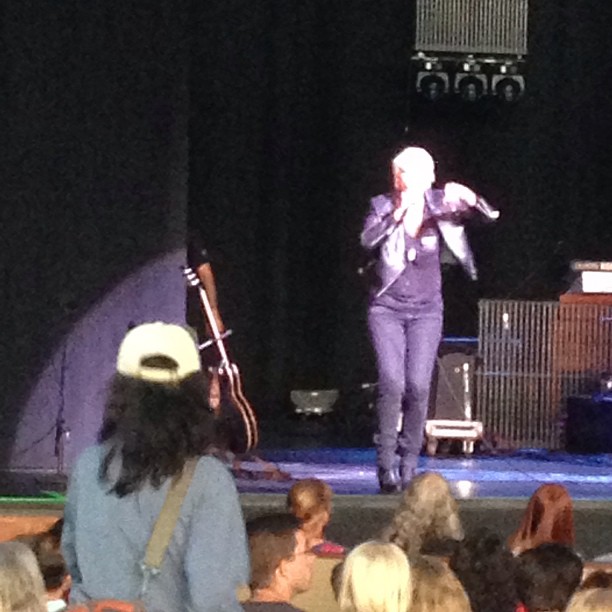 (lindsay_jasser)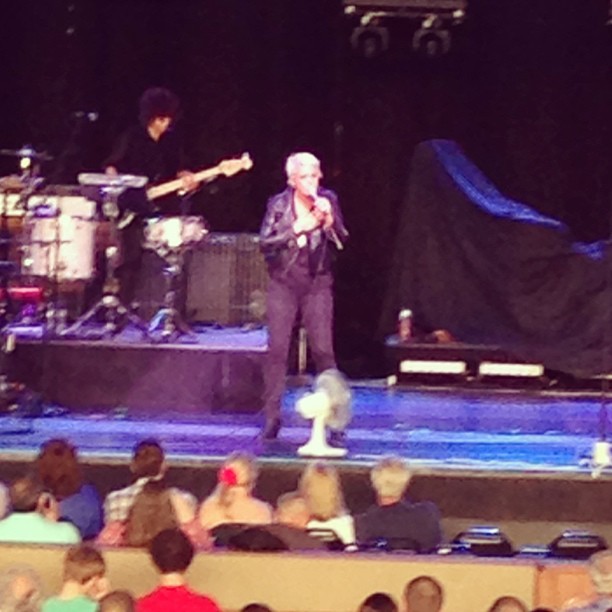 _________________
"Ready to get depressed?" - Chan, 11/16/13
Review - 
http://www.washingtonpost.com/entertainment/music/billy-idol-and-cat-power-wolf-trap-hosts-an-odd-couple-concert-pairing/2013/06/21/3ed3c8be-da84-11e2-b418-9dfa095e125d_story.html
 When Cat Power, fronted by serial weirdo Chan Marshall, hit the stage, she played in front of an amphitheater that was about three-fourths empty. And only a smattering of the folks in their seats acted as if they cared. Marshall, a famously touchy artist whose portfolio is full of no-shows and mid-show meltdowns, faced the emptiness and apathy with all the professionalism she's not known for. Sporting an Idol-like short, bleached-blond coif, Marshall concentrated mostly on material from her most recent album, "
Sun
," singing in a breathy and bassy voice that recalled Nina Simone. During "Cherokee," she wailed lines such as "Never knew shame like this!" as if performing before a full house there just to see her. Halfway through the set-closing "Ruin," she started waving bye-bye to the crowd and cleaning up the floor around her microphone, OCD-style. She personally ripped several copies of the set lists off the stage and handed them out to fans up front who had paid attention before she walked off, giving her night an odd, sweet ending. In an apparent acknowledgment that there would be no crossover between Idol fans and hers, her staff removed all the Cat Power products from the Wolf Trap merchandise booth in time for the closing set.

_________________
"Ready to get depressed?" - Chan, 11/16/13

_________________
"Ready to get depressed?" - Chan, 11/16/13

---
Permissions in this forum:
You
cannot
reply to topics in this forum